Empowering Challenged Athletes in Memory of Kate Steinle
"Whatever is good for your soul, do that."
More than just a mantra, that was the way in which Kate Steinle lived her life. A life of travel, love, and volunteer work.
A life that was tragically cut short at the age of 32 when she was shot in the back as she was strolling around Pier 14 in San Francisco with her father. The bullet pierced her aorta and she was pronounced dead two hours later at San Francisco General Hospital.
While the controversial outcome of her story has recently garnered worldwide attention, it has reminded us of Kate's love of CAF and her close friendship with Nicole Ludwig, a top CAF fundraiser and SDTC participant.
Kate & the CAF Community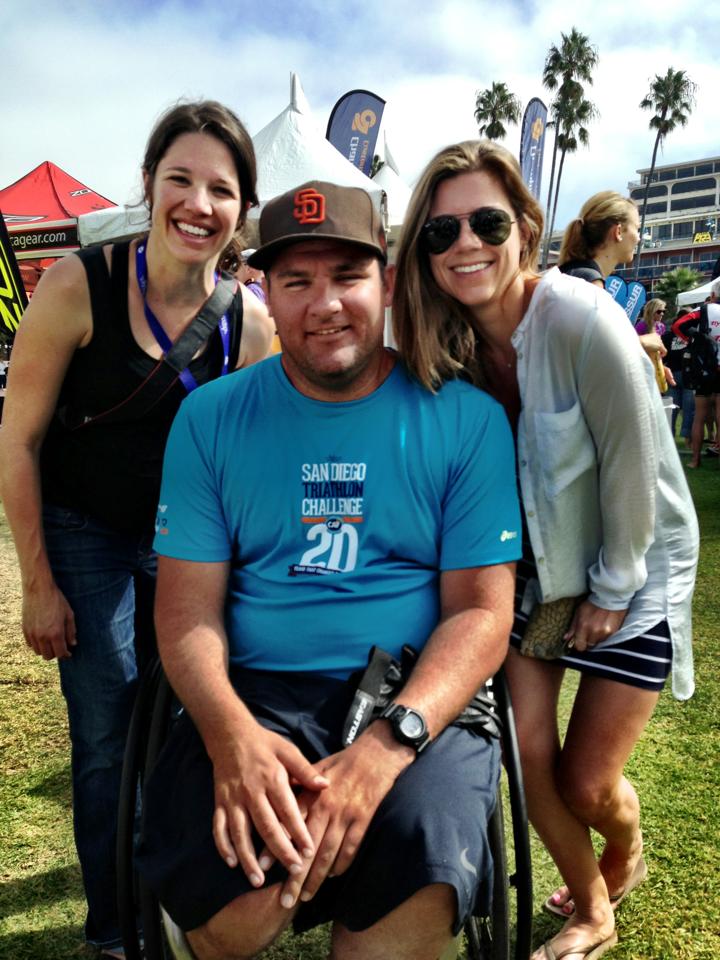 Kate and Nicole shared a deep friendship for seven years that spanned across the country and overseas as they traveled together and enjoyed the little things in life. In a speech about Kate, Nicole shared, "You were strong-willed, passionate and did things with conviction. A soul full of love and empathy. You never judged someone who was different. You taught us how much the small moments in life really matter; a walk outside, an elephant walking freely in Africa, a good piece of chocolate, and a small touch."
Kate's passion and support of CAF has brought a glimpse of light to her tragic story. She lives on in a CAF memorial fund that gives annual grants to help people with physical challenges reach their full potential. The memorial fund continues to grow and make a difference through generous donations and proceeds from the "Good For Your Soul Charity Run."
Meet the grant recipients who have been empowered by the Kate Steinle Memorial Fund:
2015 Grantees:
Mayli Gibson & Brooklyn Gibson
Grants: Handcycle and WCMX chair
Bios: Best friends, Brooklyn Gibson and Mayli Gibson, were the first grantees of the memorial fund to celebrate the best friendship between Kate Steinle & Nicole Ludwig. Mayli is a very active young girl who loves playing whatever sports she can; tennis, volleyball, swimming, handcycling and WCMX. While she was born with Spina Bifida, she doesn't let it slow her down. Brooklyn was also born with Spina Bifida and has been playing sports since the age of two; competing as a wheelchair dancer, cheerleader and shredding up any skate part as a WCMXer. Sports give both of these girls confidence and spreads awareness that even though they are different, they can still do anything, their own way.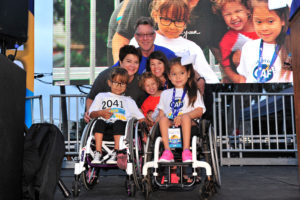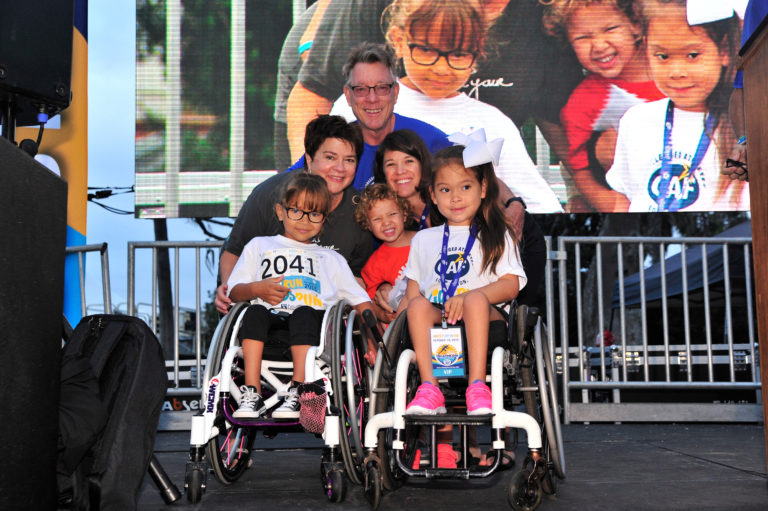 2016 Grantee: Kumaka Jensen
Grant: Surfboard
Bio: Kumaka was born with Spina Bifida, and is a full-time wheelchair user. He immediately viewed his wheelchair as a vehicle to move fast and show off his athleticism. By the age of four, Kumaka was tearing up the skate parks, riding waves in the ocean, playing basketball, and even trying monoskiing. Today, Kumaka is 10-years-old and continues to explore every opportunity in his life to take on new challenges.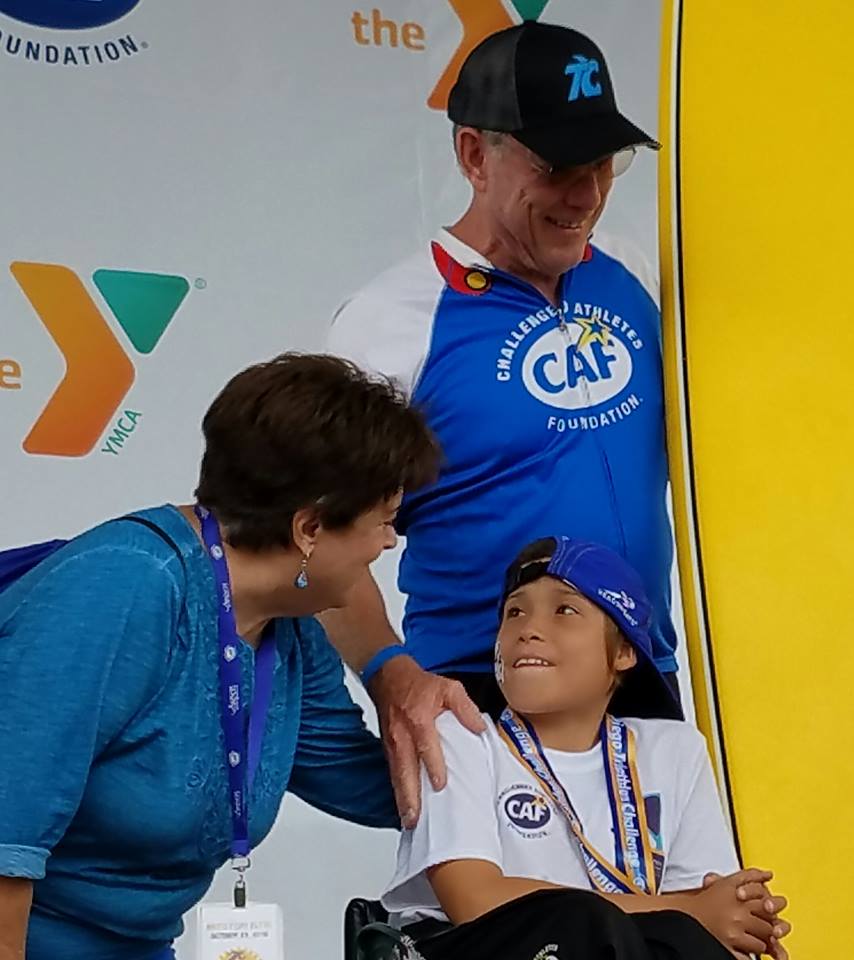 2016 Grantee: Xavier Carreon
Grant: Training Expenses for WCMX
Bio: Xavier was born with Spina Bifida and sees his wheelchair as a way to have fun in life and push his limits. He loves going to the skate park and doing endless tricks in wheelchair, providing him with not only fun, but a new level of confidence and desire for independence in every area of life. WCMX has changed him for the better and his family can't wait to see how he will continue to grow.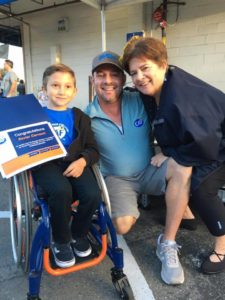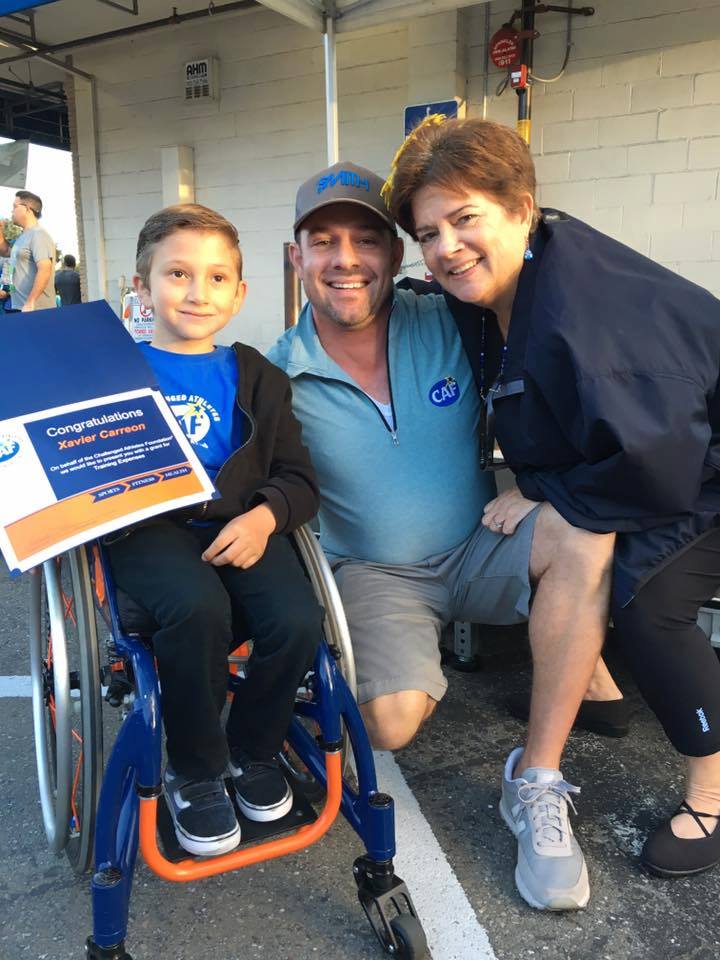 2017 Grantee: Annie Carey
Grant: Bike
Bio: Annie is 12-years-old with a congenital club foot. She has been participating in adaptive sports with the support of CAF for the past five years. With the help of her new bike, Annie has been training and participating in running and cycling races, with her sights set on winning a Paralympic gold one day.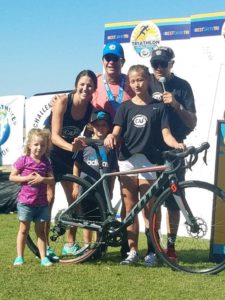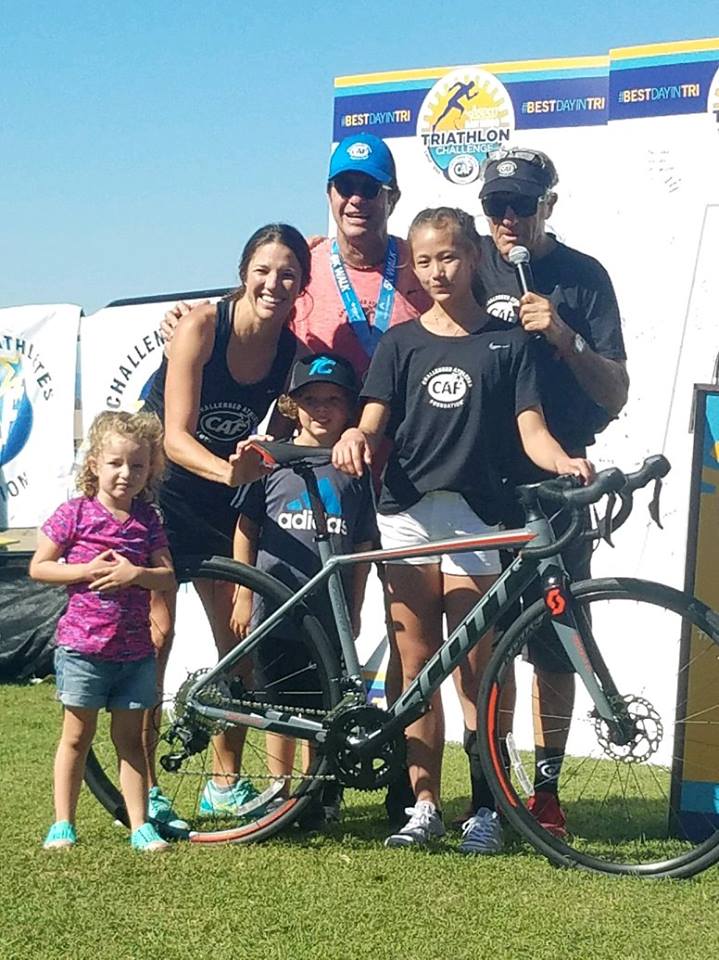 There is nothing better for the soul than doing what you love, and these athletes get to do that everyday thanks to Kate's memorial fund.
"When you lived, you lived fully. And when you loved, you loved deeply. You are like no other in this world. We love you Kate." "" Nicole Ludwig
Donate to the Kate Steinle Memorial Fund to help more people do what's good for their soul.