Empowering Challenged Athletes in Memory of Kate Steinle
"Whatever is good for your soul, do that."
More than just a mantra, that was the way in which Kate Steinle lived her life. A life of travel, love, and volunteer work.
A life that was tragically cut short at the age of 32 when she was shot in the back as she was strolling around Pier 14 in San Francisco with her father. The bullet pierced her aorta and she was pronounced dead two hours later at San Francisco General Hospital.
While the controversial outcome of her story has recently garnered worldwide attention, it has reminded us of Kate's love of CAF and her close friendship with Nicole Ludwig, a top CAF fundraiser and SDTC participant.
Kate Steinle and the CAF Community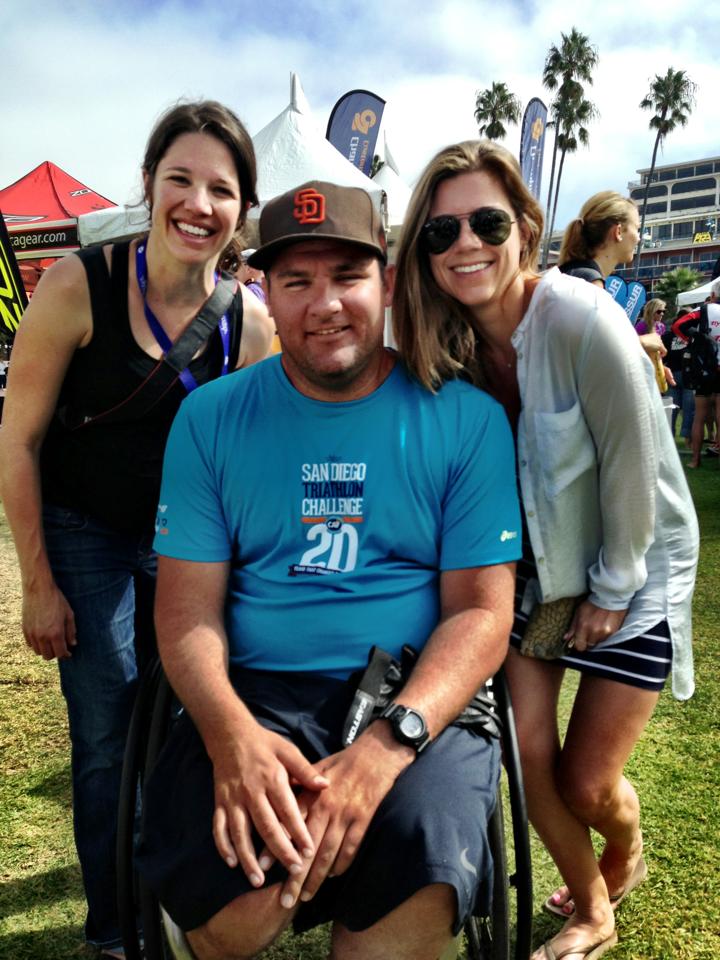 Kate and Nicole shared a deep friendship for seven years that spanned across the country and overseas as they traveled together and enjoyed the little things in life. In a speech about Kate, Nicole shared, "You were strong-willed, passionate, and did things with conviction. A soul full of love and empathy. You never judged someone who was different. You taught us how much the small moments in life really matter; a walk outside, an elephant walking freely in Africa, a good piece of chocolate, and a small touch."
Kate's passion and support of CAF has brought a glimpse of light to her tragic story. She lives on in a CAF memorial fund that gives annual grants to help people with physical challenges reach their full potential. The memorial fund continues to grow and make a difference through generous donations and proceeds from the Good For Your Soul Charity Run.

Meet the grant recipients who have been empowered by the Kate Steinle Memorial Fund:
2015 Grantees:Mayli Gibson & Brooklyn Gibson
Grants: Handcycle and WCMX chair
Best friends, Brooklyn Gibson and Mayli Gibson, were the first grantees of the memorial fund to celebrate the best friendship between Kate Steinle and Nicole Ludwig. Mayli is a very active young girl who loves playing whatever sports she can; tennis, volleyball, swimming, handcycling and WCMX. While she was born with Spina Bifida, she doesn't let it slow her down. Brooklyn was also born with Spina Bifida and has been playing sports since the age of two; competing as a wheelchair dancer, cheerleader and shredding up any skate part as a WCMXer. Sports give both of these girls confidence and spreads awareness that even though they are different, they can still do anything, their own way.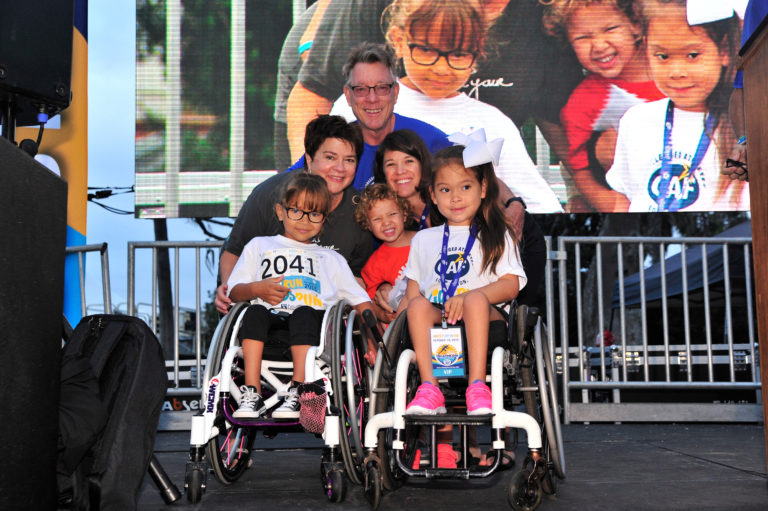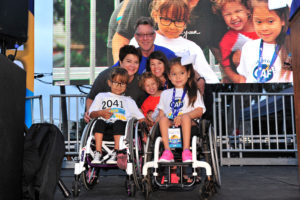 2016 Grantee: Kumaka Jensen
Grant: Surfboard
Kumaka was born with Spina Bifida, and is a full-time wheelchair user. He immediately viewed his wheelchair as a vehicle to move fast and show off his athleticism. By the age of four, Kumaka was tearing up the skate parks, riding waves in the ocean, playing basketball, and even trying monoskiing. Today, Kumaka is 10-years-old and continues to explore every opportunity in his life to take on new challenges.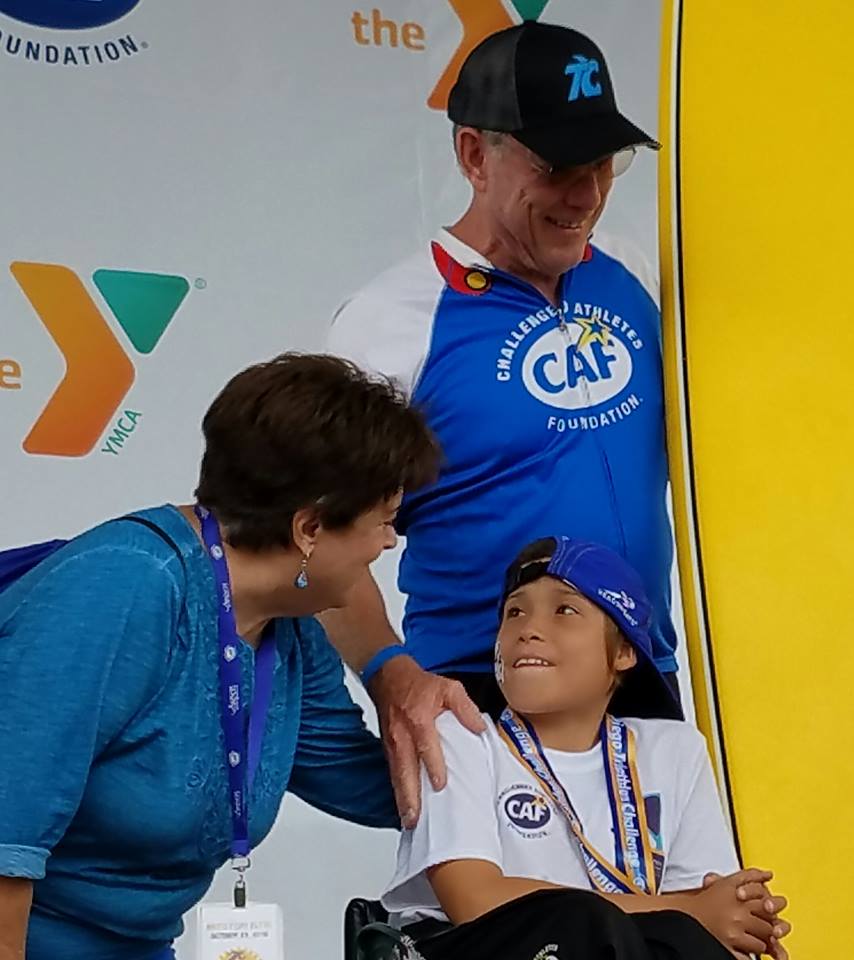 2016 Grantee: Xavier Carreon
Grant: Training Expenses for WCMX
Xavier was born with Spina Bifida and sees his wheelchair as a way to have fun in life and push his limits. He loves going to the skate park and doing endless tricks in wheelchair, providing him with not only fun, but a new level of confidence and desire for independence in every area of life. WCMX has changed him for the better and his family can't wait to see how he will continue to grow.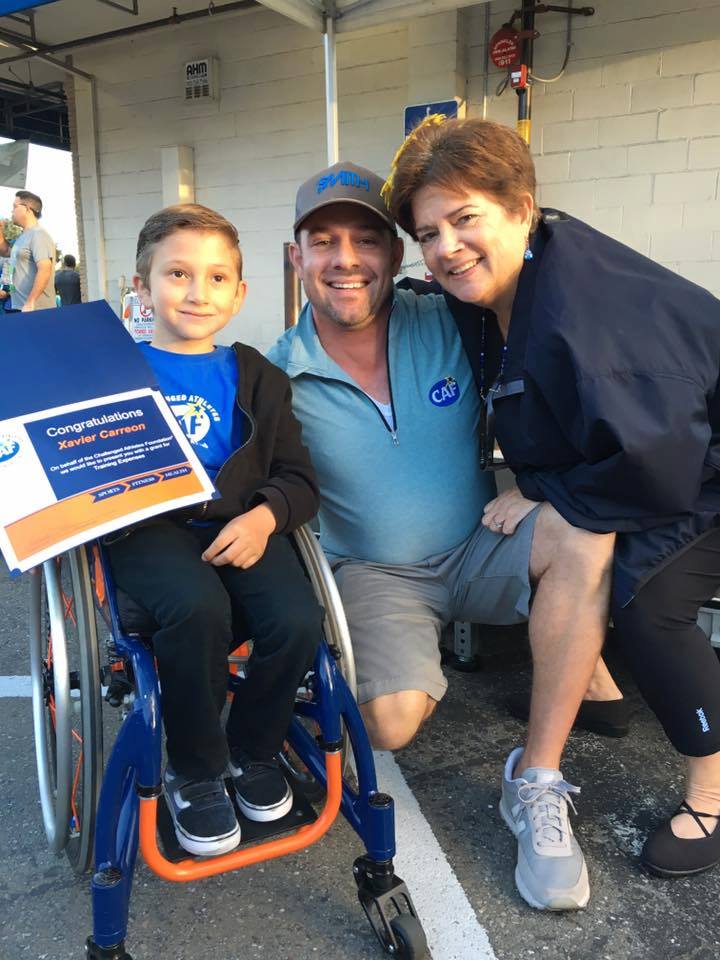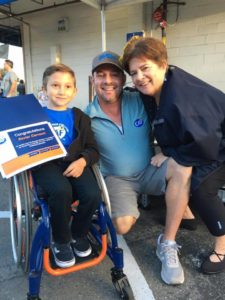 2017 Grantee: Annie Carey
Grant: Bike
Annie is 12-years-old with a congenital club foot. She has been participating in adaptive sports with the support of CAF for the past five years. With the help of her new bike, Annie has been training and participating in running and cycling races, with her sights set on winning a Paralympic gold one day.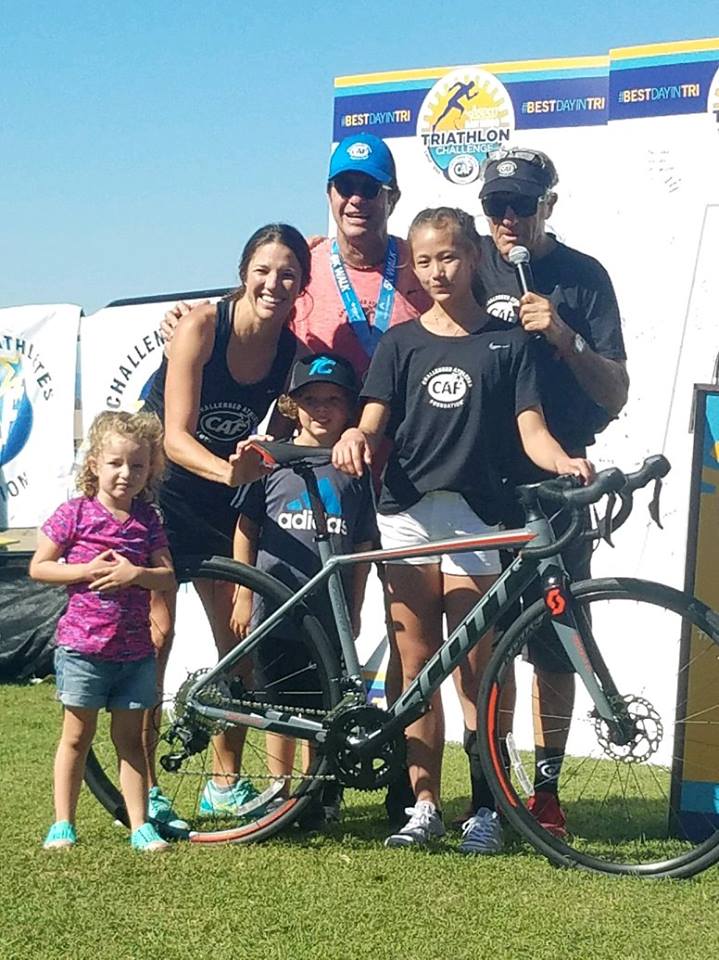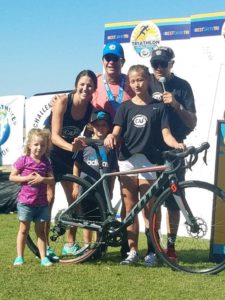 2018 Grantees: Ella Rodriguez and Luzi Castillo
Grant: Ella – Running leg, Luzi – surf board
Ella was born with a club foot and shorter left leg, which her family made the decision to have amputated when she was 8 years old to give her the best opportunities to remain active. At that young age, she wrote a letter to Santa asking for a "friend like her" and was introduced to CAF. Ella is extremely active and involved in many different sports, including cheer, track and field, surfing, archery, and wheelchair basketball. Both Ella and her mom, Sue, can speak to the impact of adaptive sports and wheelchair basketball on Ella's development into a young woman, as well as the importance of local adaptive sports groups
Luzi lived the first six years of her life in Kansas City going through a number of surgeries and procedures. At the age of 7, Luzi and her family decided to move to California in hopes of a better quality of life for Luzi. It was the move to California that brought Luzi to CAF. Luzi's goal is to give other kids in wheelchairs hope and to show them that they too can dream big and do great things. Luzi is best known for her electric personality and contagious smile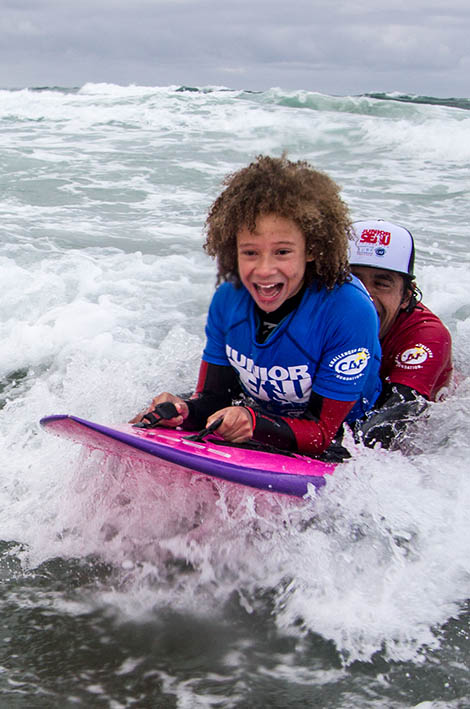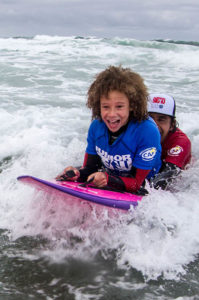 2019 Grantees: Andie Sue and Kaysie Li Roth –
Grant: Riding camp and equestrian training
Andie Sue has been a competing member of the California State Horseman's Association for several years, each year finishing as either the Champion or Reserve Champion in her age group. After being adopted at 15 months old from China, Andie Sue had her lower right leg amputated when her foot was not growing properly. She received her first prosthetic at 2 years old and started riding horses at the age of 5. Andie Sue joined the CAF community at a young age and has her sights set on Team USA for the Paris 2024 Paralympics.
Kaysie Li is a competitive equestrian who has been a Champion or Reserve Champion for California State Horseman's Association for 3consecutive years. When she was adopted from China at 5 years old, she had a shortened limb and had never walked. She spent her time in the orphanage either stuck in a crib or hopping along behind the others, not allowed to be part of the active play. She soon had her left leg amputated and horseback riding became a therapeutic way to strengthen, balance, and overcome anxiety. She has been part of the CAF community for many years and enjoys mentoring other kids with disabilities, especially those who like riding!
2020 Grantee: Keely Hess
Grant: Running Leg
Keely was diagnosed with Osteosarcoma in August of 2018 at the age of 12. This rare form of bone cancer has meant three major surgeries, multiple skin grafts and the amputation of her left leg above the knee. Before being diagnosed, she was a competitive dancer. She has always been an active kid – competing on a swim team, playing soccer, horseback riding, gymnastics, and dance. At 14, Keely is looking forward to becoming more active now that she has a running leg, including getting back into dance and doing agility training with her service dog, Wookie.
2021 Grantee: Rowan Blackwelder
Grant: Grit Freedom Chair Junior
Rowan has Friedreich ataxia, an extremely rare inherited disease that causes progressive nervous system damage and movement problems. The severity of his disease is not typically seen in this age. Rowan was first introduced to wheelchair basketball in April 2021 through Parasport Spokane. He has become actively involved and has made new friends. Before finding wheelchair basketball, he couldn't play because he couldn't stand to balance. Now he can play with his brother and dad in the driveway or on a team with his friends. He looks forward to finding more ways to be active now that he's connected with so many athletes like him at the CAF Community Challenge Weekend in 2021.
As we celebrate Kate's 39th Birthday, we are reminded of the beautiful light she continues to shine on this world. Many of the grantees who have received support in her memory have shared the joy her legacy has brought to their lives. Each of these athletes are living through Kate's motto, "Whatever is good for your soul, do that."
There is nothing better for the soul than doing what you love, and these athletes get to do that everyday thanks to Kate's memorial fund.
"When you lived, you lived fully. And when you loved, you loved deeply. You are like no other in this world. We love you Kate." Nicole Ludwig
Donate to the Kate Steinle Memorial Fund to help more people do what's good for their soul.