SF Community will be Moved by Sport at "A Celebration of Heart"
Have you ever heard that voice inside say, "keep going", when all logic says, "just quit"? Have you ever witnessed an underdog come back from certain defeat? Or felt the collective force of working towards something greater than yourself?
That's heart.
A hat-trick of courage, resilience and inclusion that brings us together on an even playing field so that everyone can express their unique abilities.
With the right community of support, the human spirit is capable of extraordinary things.
"A Celebration of Heart" Will Transform the SFMOMA

On February 27th, CAF's San Francisco community of athletes, supporters and donors will be moved by the power of sport at the first-ever, "A Celebration of Heart" "" a special evening at the SFMOMA. It will be an evening of firsthand connection to CAF's mission, where extraordinary challenged athlete stories will transform the hearts of every guest in the room, showcasing what it means to defy limitations and push past boundaries.
The event, designed to raise funds to empower the next generation of challenged athletes by providing adaptive sports equipment, clinics and mentoring, will bring together a unique crowd from across sports, technology, business, and philanthropy.
Challenged athletes from elite Paralympians to young, everyday athletes using CrossFit to regain independence, are leading the way for people of all abilities to find their possible, by celebrating heart every day.
Featured Athletes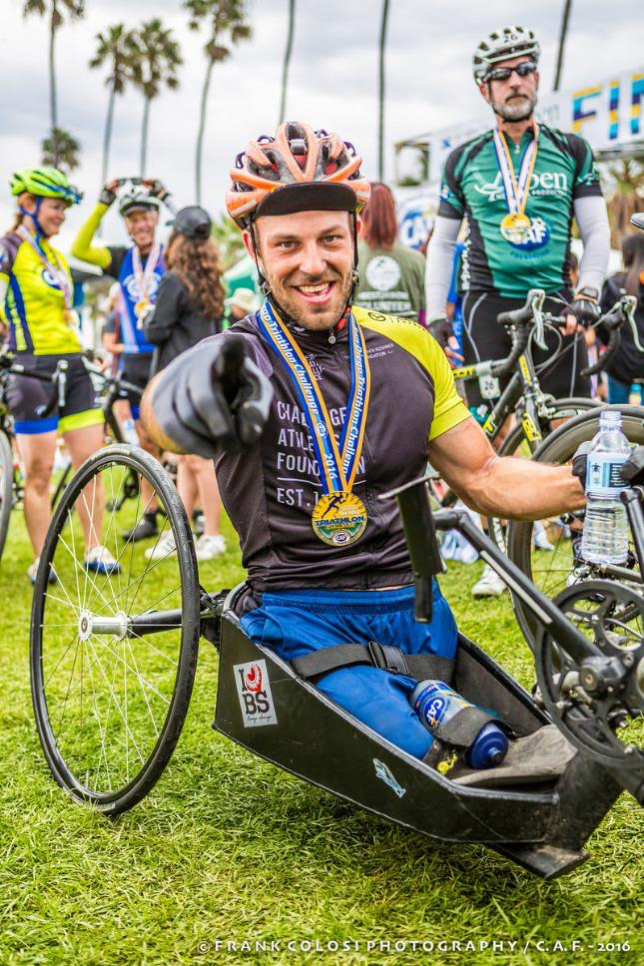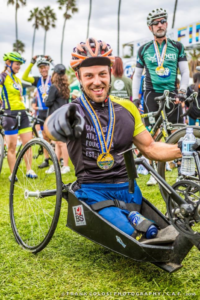 Andre Kajlich

Sports
: Handcycling, Paratriathlon
Physical Challenge: Bilateral Amputee
Bio: In 2003, Andre Kajlich was hit by a subway train after a night of partying with friends in Prague, resulting in a bilateral above-knee amputation. Andre is now a world-class paratriathlete and trailblazing ultra-endurance wheelchair racer. He was the winner of the 2012 Ironman World Championships (handcycle division), has won multiple titles in paratriathlon and held the #1 World Ranking. In 2014 Andre became the first wheelchair athlete to ever complete a 320 mile Ultraman Triathlon and the first to finish the Ultraman World Championships in Hawaii, taking 9th among all athletes. Andre is the first and only handcyclist to finish the grueling Race Across America in 2017.
Grants:
2012 | Top End Force R, Triathlon Competition Expenses
2014 | Top End Force RX, Race Across America
2015 | Competition Expenses, Race Across America
2016 | Wheelchair Racer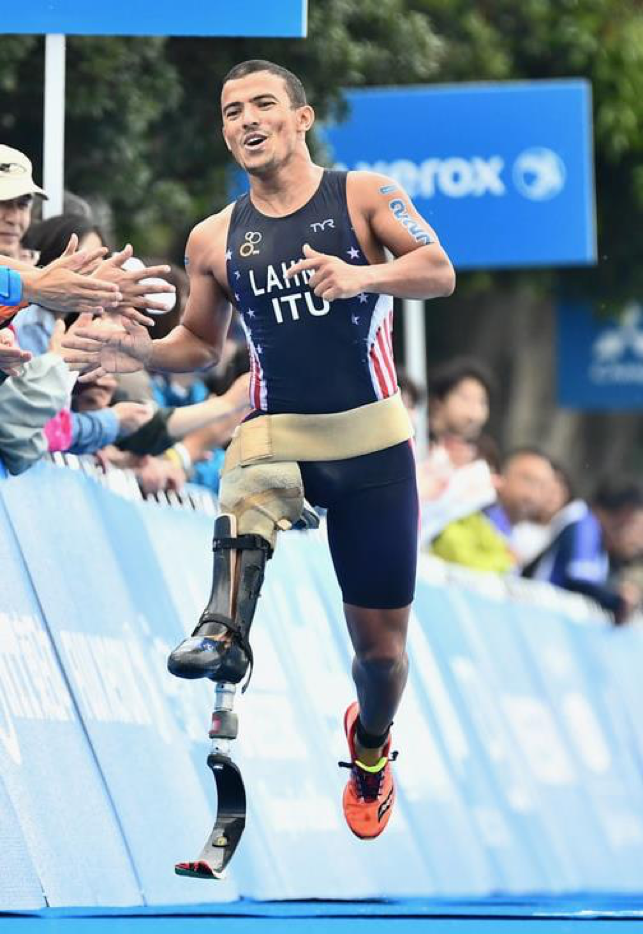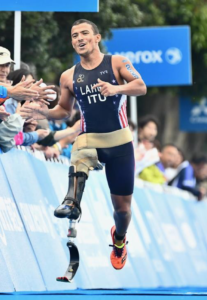 Mohamed Lahna

Sport:
Paratriathlon
Physical Challenge: Congenital limb underdevelopment
Bio: Born and raised in Morocco with a congenital limb underdevelopment in his left leg, Mohamed still played sports and grew up playing soccer. However, his first real running prosthetic at the age of 20 completely redefined his athletic ability. Mohamed spent the next few years pursuing sports, leading to his first marathon and finish at the age of 27. Mohamed competed for Morocco in the 2016 Paralympic Games in Rio and won a bronze medal in Paratriathlon. He is currently training with the intent of winning gold in Tokyo for the 2020 games representing his adopted country, USA.
Grants:
2010 | Triathlon Training Expenses
2011 | Swimming Competition Expenses
2014 | Swimming Competition Expenses
2015 | Triathlon Competition Expenses
2016 | Triathlon Competition Expenses
2017 | Triathlon Competition Expenses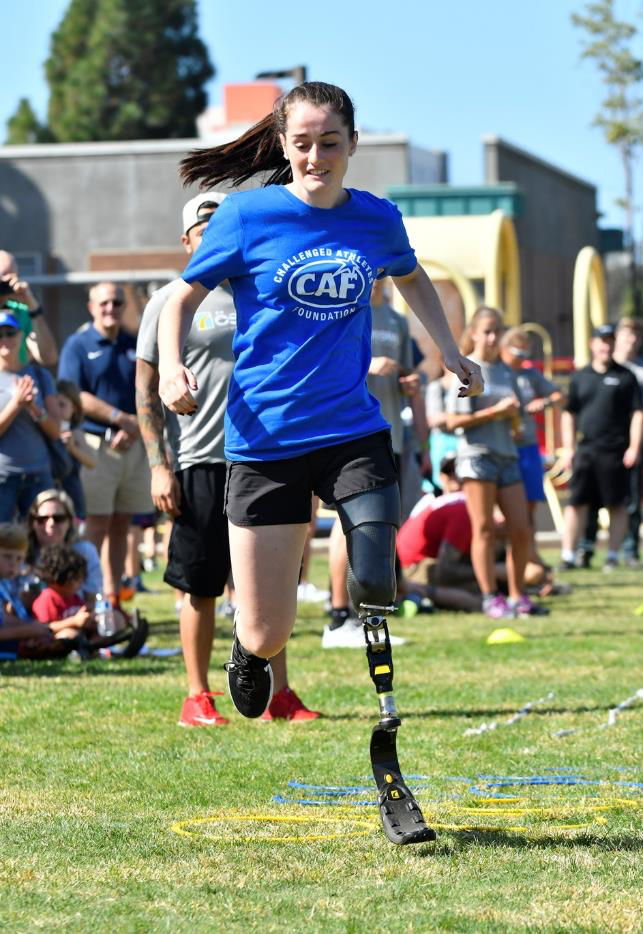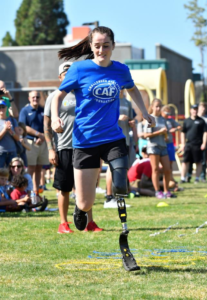 Breezy Bochenek

Sports:
Paratriathlon, Surfing, CrossFit
Physical Challenge: Above Leg Amputee
Bio: At ten years old, Breezy was diagnosed with Osteosarcoma, an aggressive form of bone cancer on her left thigh, and would need to amputate her leg above the knee to save her life. Breezy was given hope after meeting CAF spokesperson and amputee athlete, Sarah Reinertsen, noting, "She was the first woman with a prosthetic to complete a full Ironman; maybe I'll be the youngest." Breezy has competed in several triathlons, including the Wildflower triathlon as well as the San Diego Triathlon Challenge. Breezy trains doing CrossFit 3-4 times a week and is preparing to enter and finish her first Ironman Triathlon when she is 18. Breezy has also attended CAF's Junior Seau Foundation Youth Adaptive Surf camp as well as multiple clinics.
Grants:
2013 | Running Prosthetic
2016 | Triathlon Coaching/Training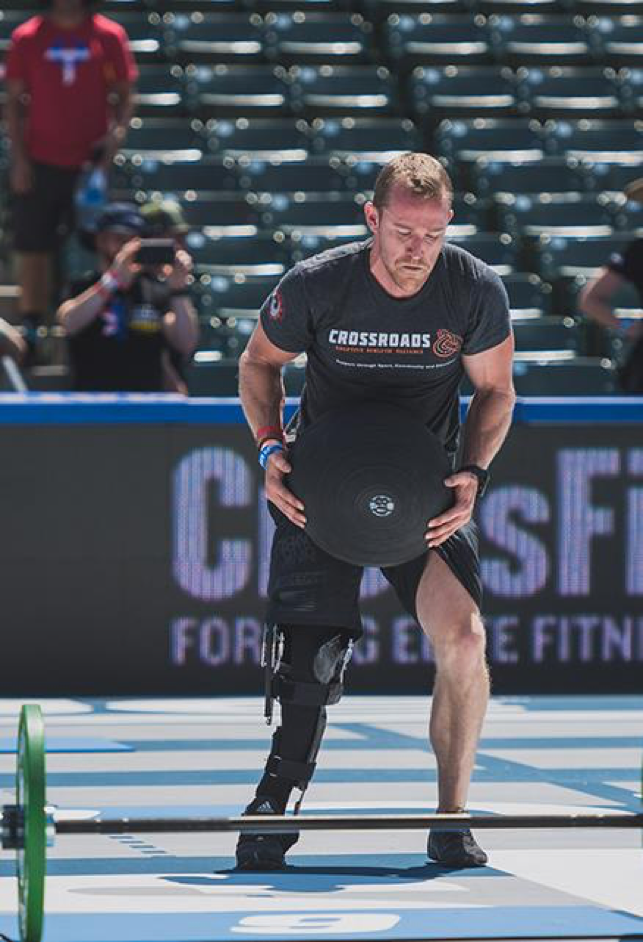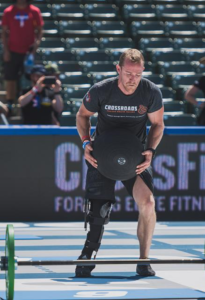 Max Conserva

Sport
: CrossFit
Physical Challenge: Permanent Nerve Damage "" Right Leg
Bio: In 1989, Max was in a life-altering vehicle accident that left him with a severe and unique permanent injury to his right leg. He convinced himself that participation in sports and an active lifestyle was out of reach for him. In 2012, a friend gifted him a CrossFit gym membership. He was hooked and saw drastic, positive changes to his physique. On top of his physical progress, Max began to wear shorts for the first time since childhood and started to actively seek other athletic opportunities. Max founded the first Adaptive Athletic CrossFit class in the San Francisco Bay Area and he holds free weekly classes at San Francisco CrossFit for other individuals with physical impairments. In addition to CrossFit, Max developed his own prosthetic that he currently wears and uses for sports.
Grants:
2015 | Custom Orthotic KAFO Leg Brace
2016 | CrossFit Coaching/Training
2017 | CrossFit Competition Expenses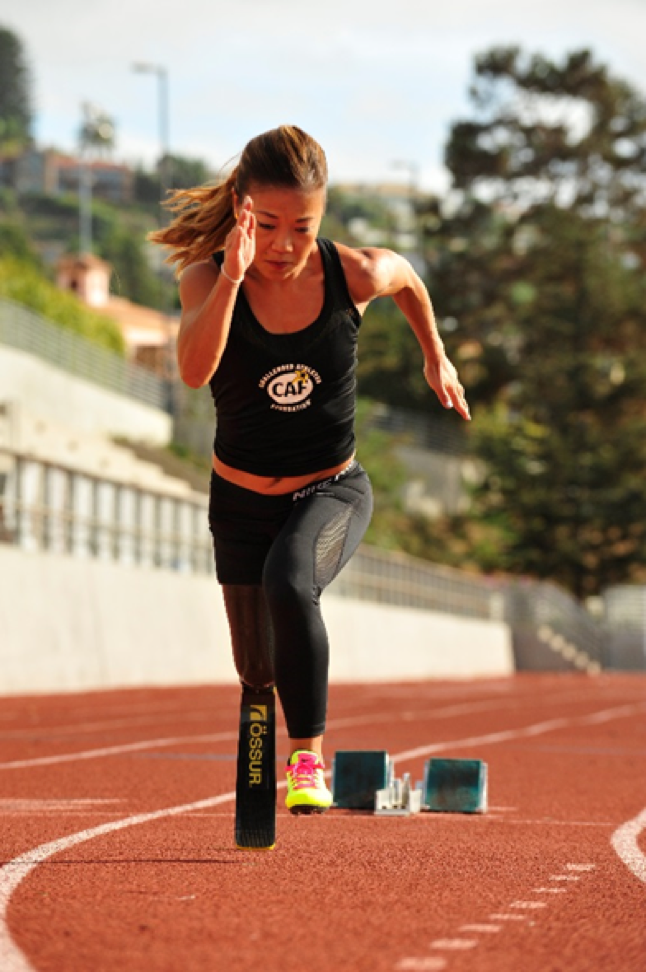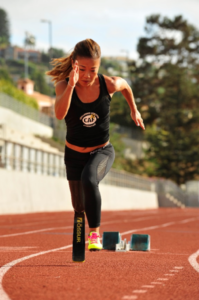 Scout Bassett

Sport
: Track & Field
Physical Challenge: Above leg amputee
Bio: Scout was found by a Chinese orphanage after a fire took her right leg, leaving her an above knee amputee. At the age of seven, she was adopted and brought to the United States. Scout's prosthetist encouraged her to go to an adaptive track meet, where she learned about CAF. After her first grant for a running leg, Scout started running seriously. She eventually qualified for her first World Championships in 2013 and eventually the 2016 Rio Paralympic Games. Scout won her first medal in international competition in 2017 during World Championships in London. Scout won CAF's 2016 Most Inspirational Athlete award and serves as a mentor for youth. She is a Nike running athlete, Paralympian, and speaker.
Grants:
2008 | Triathlon Competition Expenses
2010 | Holland Custom Bike
2011 | TriAll 3 Sports Bike Box
2012 | USA Track & Field Trials and Training
2013 | Track & Field Coaching/Training
2014 | Track & Field Coaching/Training
2015 | Track & Field Coaching/Training
2016 | Track & Field Coaching/Training
2017 | Track & Field Coaching/Training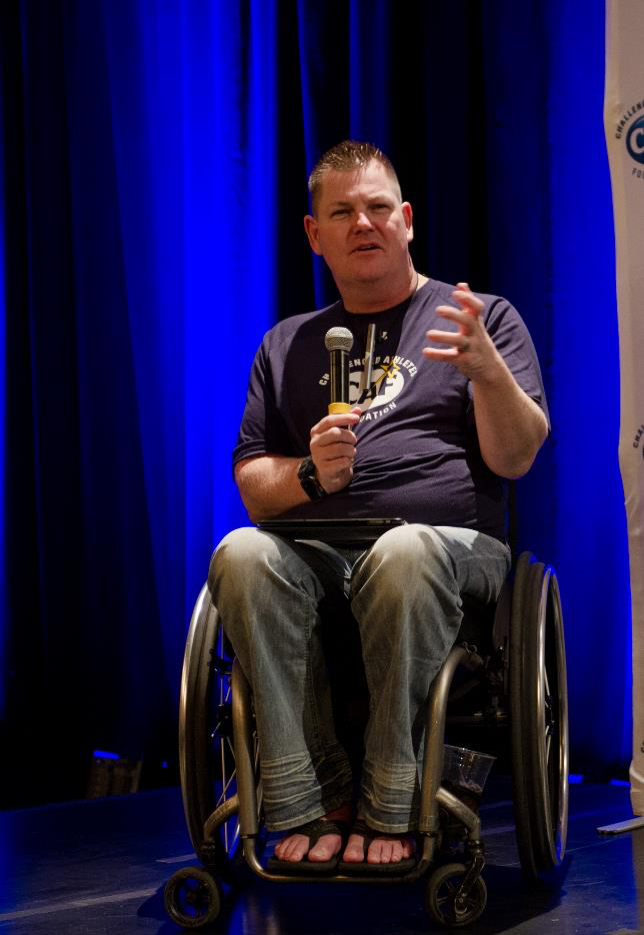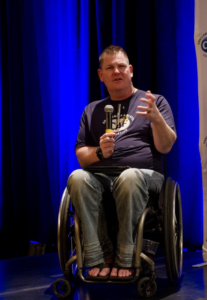 Sean Simonson

Sport:
Handcycling
Physical Challenge: Quadriplegic
Bio: Sean became a quadriplegic 10 years ago after flipping over his handlebars on a mountain bike training ride. After rehabilitation, Sean returned to work as the Director of the Office of Emergency Services for the Milpitas Fire Department. Sean stays active in his passion for sport and has raced in a host of triathlons, marathons, and cycling races. He has completed CAF's 620-mile Million Dollar Challenge ride three times.
Grants:
2008 | Invacare TopEnd Eliminator OSR
2009 | Gasparilla 15K Race Entry
2010 | Duathlon Competition Expenses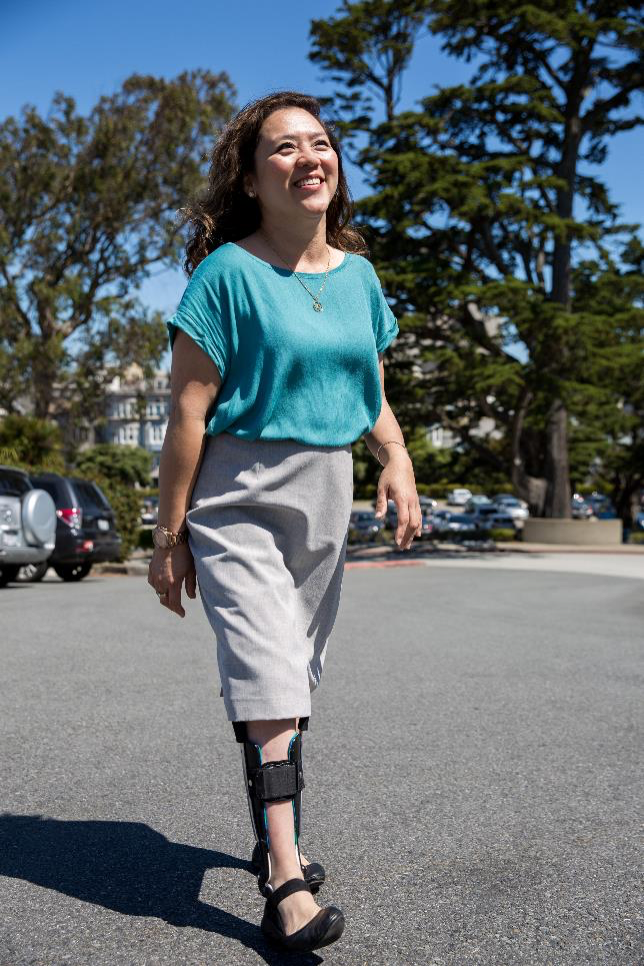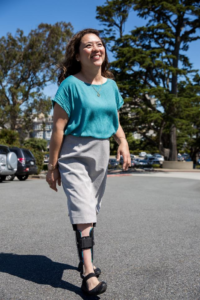 Diane Ngo

Sport:
CrossFit
Physical Challenge: Polio
Bio: As a polio survivor, Diane grew up watching others play sports from the sidelines. Her involvement and participation in team sports was a supportive role, serving as team manager and score keeper. Diane came to know CAF through board member Alan Shanken. Diane decided to fundraise through a website she runs that sells her artwork for charity and raised $3,000 for CAF last year. Diane has started her own athletic career through Adaptive CrossFit. This past fall, Diane trained and competed in the Working Wounded Games in Washington DC. It was an experience that left her feeling like an accomplished and true athlete, inspiring her to continue her role in the NorCal CrossFit community.
Grants:
2018 | Applied for CrossFit Coaching/Training Expenses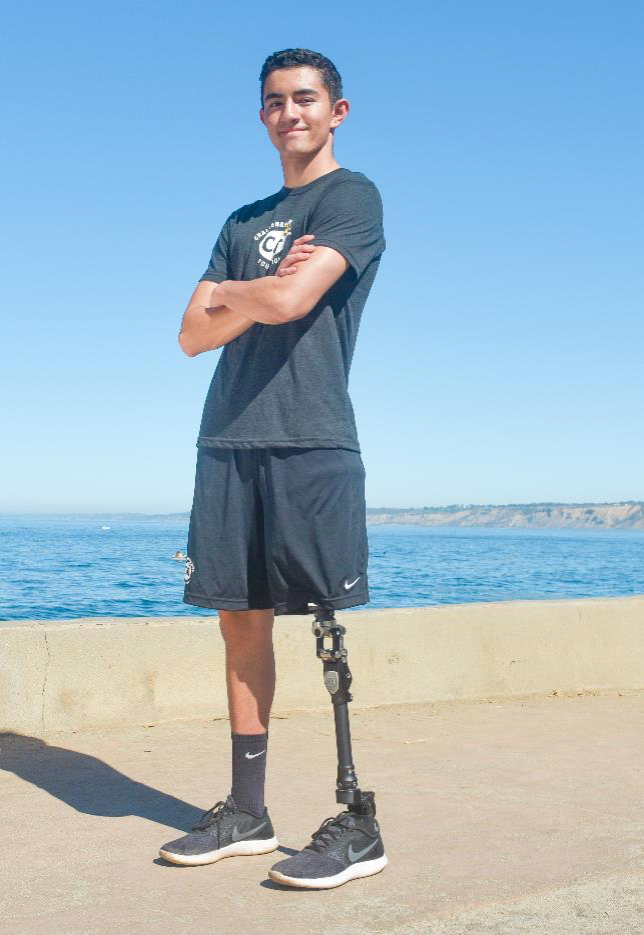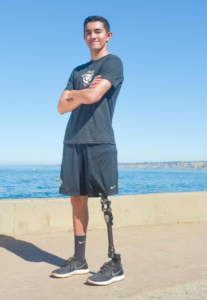 Alex Parra

Sport
: Swimming
Physical Challenge: Above Knee Amputee
Bio: Alex was diagnosed with Osteosarcoma, resulting in a left leg amputation in December of 2016. After chemo treatment ended the first week of May 2017 and as soon as his doctor gave clearance, Alex immediately went back in the pool. Alex attended the running clinic at SDTC this past October and felt the motivation to do more. On top of swimming, Alex is looking to join his high school track team, train in triathlon, and qualify for the Paralympic trials.
Grants:
2018 | Applied for swimming competition expenses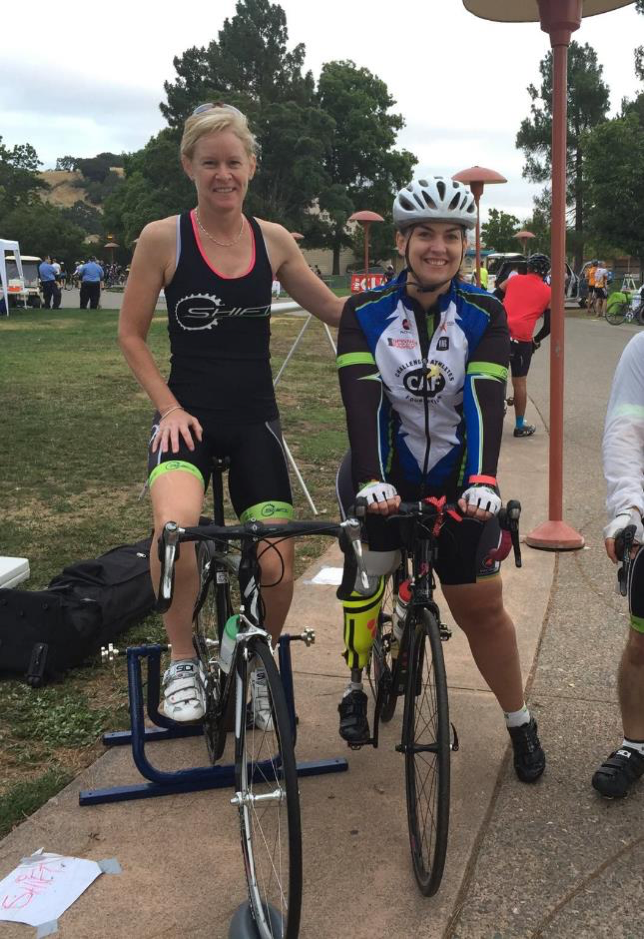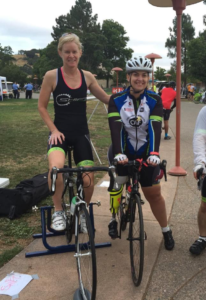 Mary Roberts

Sports
: Cycling, Triathlon
Physical Challenge: Below Knee Amputee
Bio: Mary was diagnosed at age 17 with a tumor in her right leg which forced her foot to be amputated. Mary sat on the sidelines and only watched the sports she once loved for fear of injuring or humiliating herself. Mary received her first equipment grant from CAF for a prosthetic sports foot in 2009 and soon started swimming, cycling, and running. Three years later, Mary finished her first triathlon and has remained active since, especially as a rider on various CAF cycling events.
Grants:
2009 | Specialized Vita Sport Bike
2011 | Running Prosthetic
2013 | Personal Training
2014 | Cycling Coaching/Training
2015 | Cycling Coaching/Training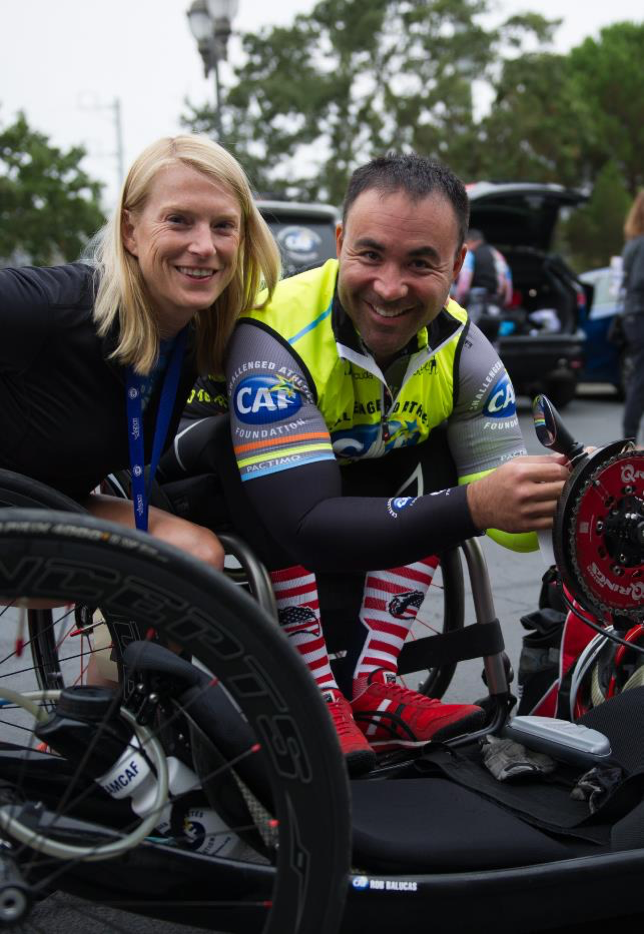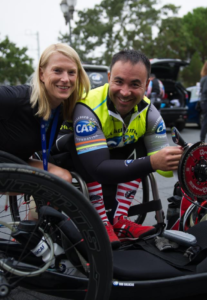 Rob Balucas

Sports
: Handcycling, Wheelchair Racing
Physical Challenge: Paraplegic
Bio: Rob started taking triathlon seriously in 2015. However, a training ride leading up to the Santa Cruz Ironman 70.3 went south and Rob lost control on a hill. The accident left him paralyzed below the waist. Shortly after, Rob was introduced to CAF. Rob's goal was to compete again within a year of his accident and with the help of friends, family, and CAF's triathlon camp, he achieved his goal three times over, completing the Oakland, Santa Cruz, and Malibu Triathlons. Rob's current goal is to qualify for Nationals and to complete a 70.3 Ironman.
Grants:
2017 | Coaching expenses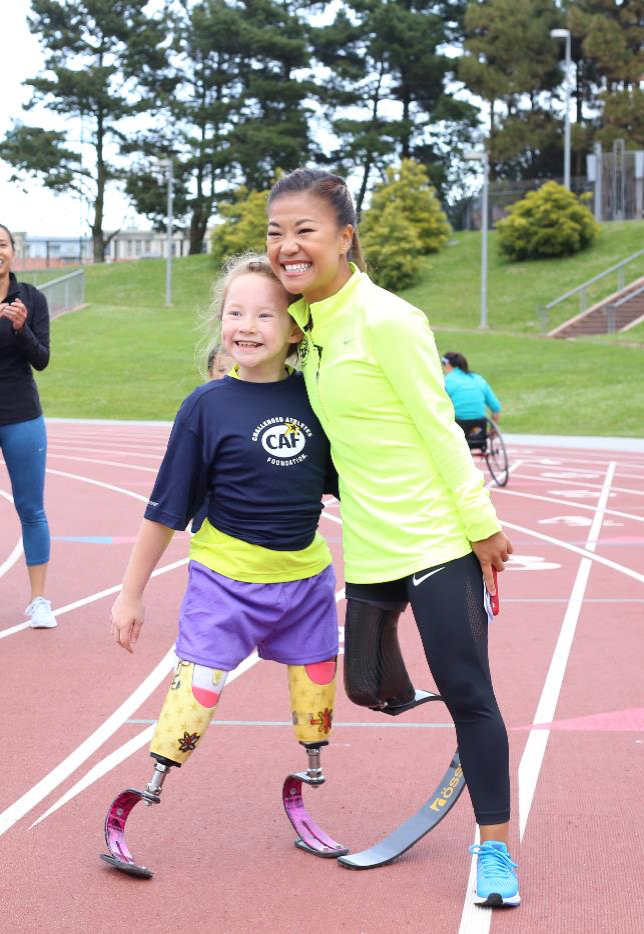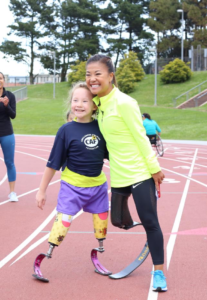 Lilly Biagini

Sports
: Track & Field, Horseback Riding, Swimming
Physical Challenge: Bilateral Above Knee Amputee
Bio: Lilly was born with a rare congenital disorder called Arthrogryposis Multiplex Congenita in which her lower limbs were stuck in contractures. For the first 6 years of her life she was unable to walk and unable to participate in activities her peers were. At age six, Lilly underwent bilateral amputations. The minute she got her legs she took off and has never looked back. Lilly horseback rides, swims, and attends athletic clinics around the country to both learn and to educate others. Lilly is an avid swimmer and hopes to one day compete at the national level. Currently, she is beginning to pick up triathlon in order to participate in CAF's San Diego Triathlon Challenge. Lilly also enjoys skiing and gymnastics.
Grants:
2016 | San Diego Triathlon Challenge
2017 | Handcycle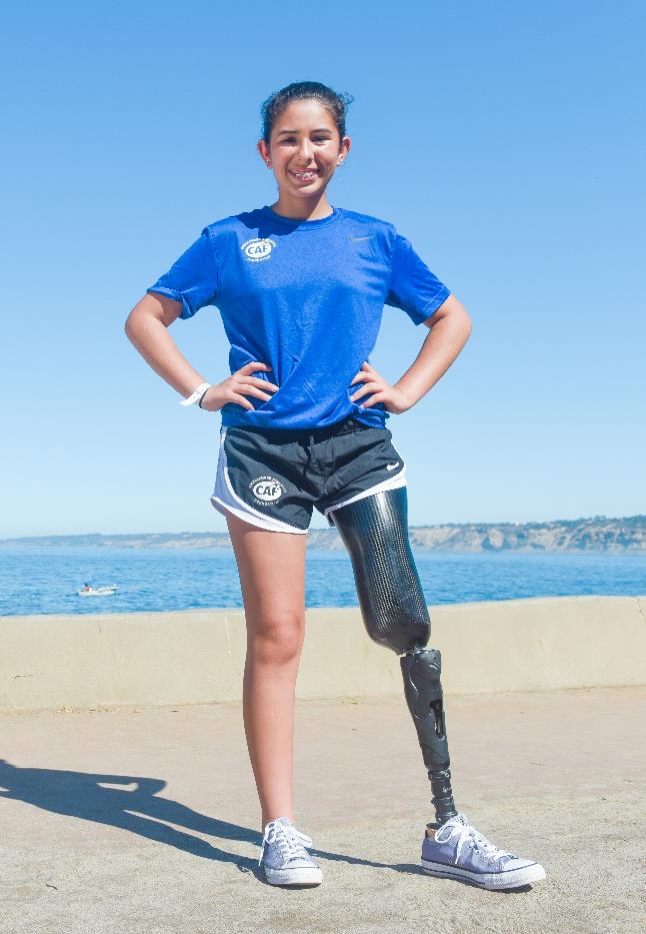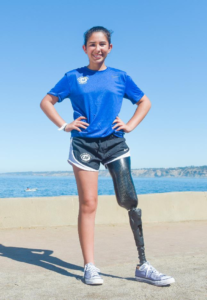 Alex Henry

Sports
: Equestrian, Swimming, Surfing
Physical Challenge: Above Knee Amputee
Bio: In January of 2015, Alex developed Osteosarcoma, a rare bone cancer, in her left leg. Alex chose to amputate in order to avoid braces and a lifetime of surgeries. Alex met Breezy Bochenek, another Bay Area amputee her age. The Bochenek's would also introduce Alex to CAF through the San Diego Triathlon Challenge. Alex witnessed firsthand the ability of adaptive athletes and realized that she could still do what she loved. Alex and her family have paid it forward by offering the same hospitality to new amputee, Alex Parra. Alex's dream is to ride for UC Davis's equestrian team and compete in the Paralympics. She has attended Paralympic qualifier events and worked with Paralympic coaches. Alex is also a competitive swimmer, a tradition she has held for six years and hopes to continue.
Grants:
2016 | Running Prosthetic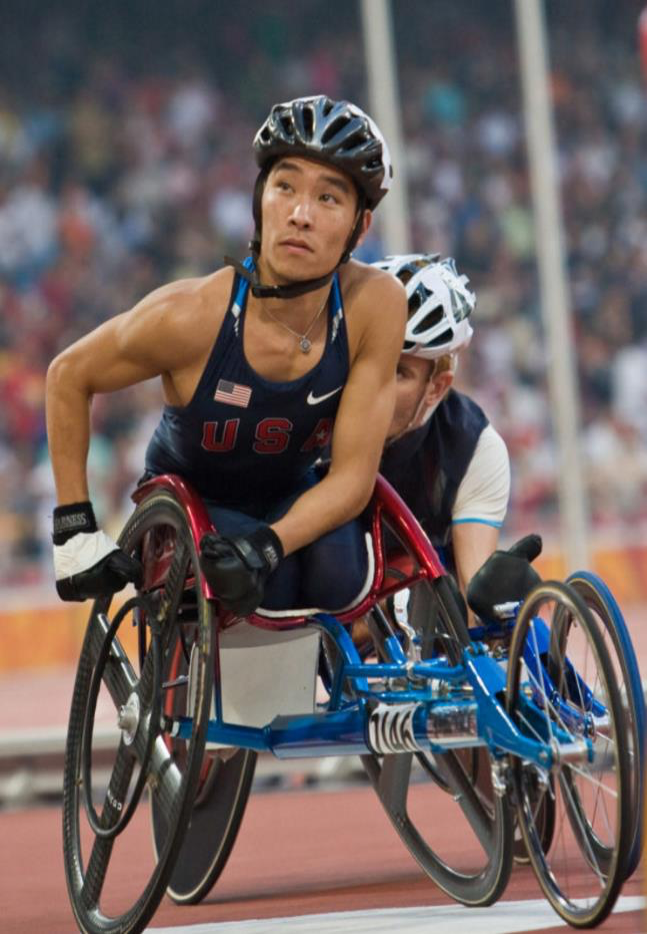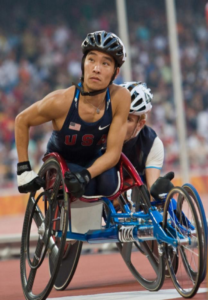 Steven Toyoji

Sports
: Wheelchair Racing, Wheelchair Rugby
Physical Challenge: Transverse Myelitis
Bio: Steven was born with Transverse Myelitis, leaving him functionally classified as a Quadriplegic. Growing up with adaptive sports all around him, Steven is now giving back as the Director of Adaptive and Veterans Programs at the Riekes Center for Human Enhancement. Steven is a two-time Paralympian (08, 16) in Wheelchair Racing. He is also a Wheelchair Rugby player and competes for the NorCal Quake.
Grants:
2012 | Top End Force R Handcycle
2014 | Melrose Rugby Wheelchair
2015 | Track & Field Competition Expenses
2016 | Track & Field Roller