CAF NorCal is comprised of a community of challenged athletes, supporters and volunteers who enjoy spending time together and who are dedicated to empowering lives through sport.  We hold programs, clinics and events including our own CAF NorCal Cycling Club.
Ways to get involved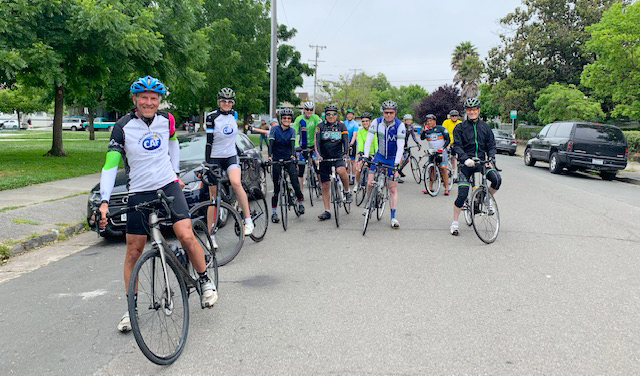 CAF CYCLE CLUB NORCAL
NorCal Cycling Club meets bi-weekly on Saturdays. Rides are roughly 45 miles, self-supported, social rides perfect for all levels. As part of your membership, you will enjoy bi-weekly organized rides, frequent meet-ups with coffee & snacks, sponsor and CAF store discounts, along with a complimentary custom CAF Jersey. 
Register today to receive a cycling jersey and weekly updates on what's happening in the Bay Area. Register
Follow the club on social media! Instagram | Facebook
VOLUNTEER
Volunteer at an upcoming clinic or event. Learn more about volunteer opportunities.
GET YOUR COMPANY INVOLVED
Learn about ways you can partner with us.
FUNDRAISE
You can do anything to fundraise! Check out how you can fundraise your way.
MAJOR GIFTS OR PLANNED GIVING
Talk to us about your philanthropic goals and priorities. To learn more, email Susan Butler.
There are even more ways to get invovled, and our Northern California Regional Director Susan Butler would be happy to talk with you about it. Contact her for more information, [email protected] (415) 810-3612
Why get involved with CAF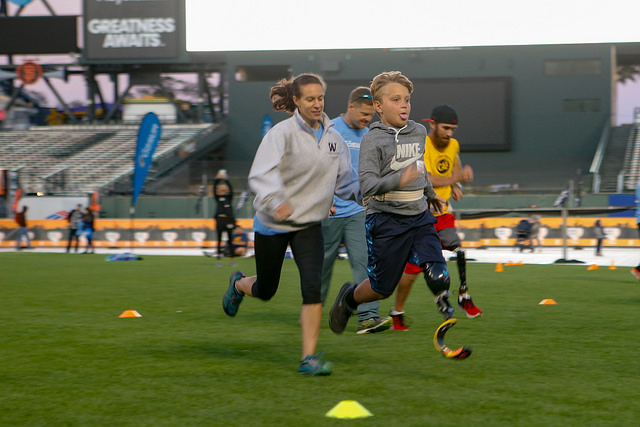 We believe that every athlete deserves to play, practice, compete and celebrate. Unfortunately for individuals with physical challenges participation in sports can be costly. Insurance doesn't cover the costs of specialized adaptive sports equipment, coaching or competition expenses. That's where we come in.
In 26 years, we've given out over 26,000 individual grants and have raised $1112 million to support individuals with physical challenges having access to sports and an actve lifestyle. Learn more about the costs of equipment, causes we impact, where your donation goes, and why your help is so important.