2017 SDTC Grant Recipients
At this year's Aspen Medical Products San Diego Triathlon Challenge (SDTC), five athletes were presented with a life-changing sports grant that will set them up for success in athletics and in life. Here are their stories.
---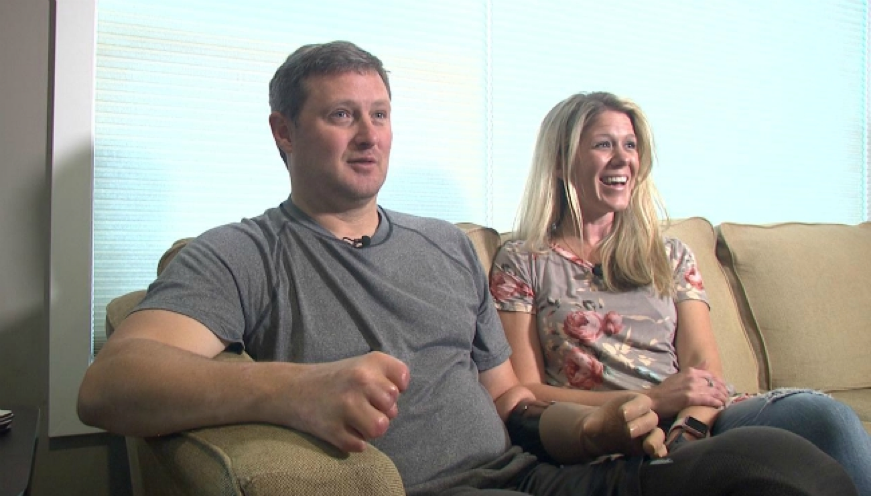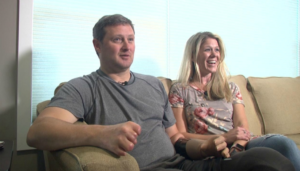 KEVIN BREEN //
Quadruple Amputee
Grant: support for future athletic endeavors
Background:
Kevin checked into the hospital last Christmas due to a bad case of strep throat. Doctors found out that the strep had moved to his stomach and Kevin's immune system wasn't able to fight it. Blood was redirected to his failing organs, resulting in the flesh in his hands and feet dying and requiring amputation.
Sport Experience:
A former water skier, Kevin is looking forward to pursuing opportunities in adaptive sport.
---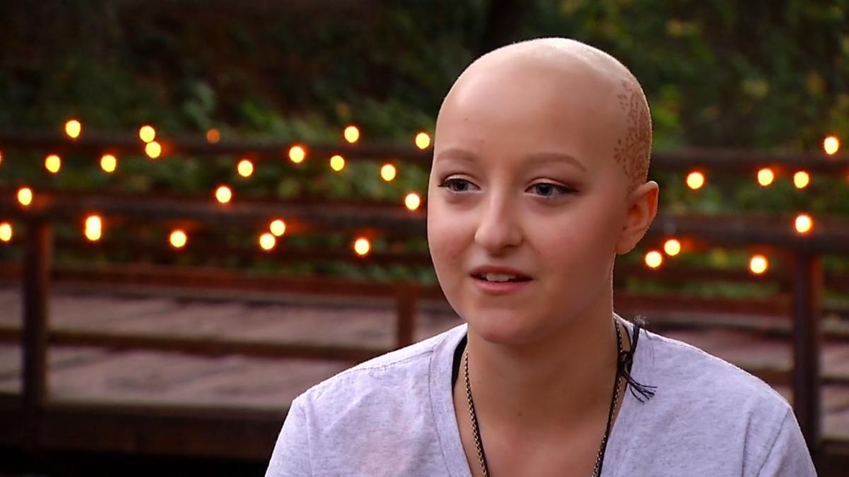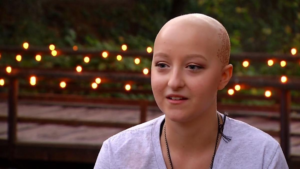 SAMANTHA BODGER //
Below Knee Amputee
Grant: Össur Running Foot
Background:
Sam is a senior at Granite Hills High School, where she has excelled in academics as well as soccer.
At first labeled as a soccer related injury, a hospital stay determined that Samantha had osteosarcoma, or bone cancer. An amputation was required to stop the cancer from spreading.
Sam is considering studying engineering to help design prosthetics.
An intern at CAF for the Programs department, she is already invested in giving back to the adaptive athlete community.
Sport Experience:
Sam is a dancer and was a part of the Alpine Dance Academy for 12 years.
Sam is looking forward to running and getting back on the soccer field.
---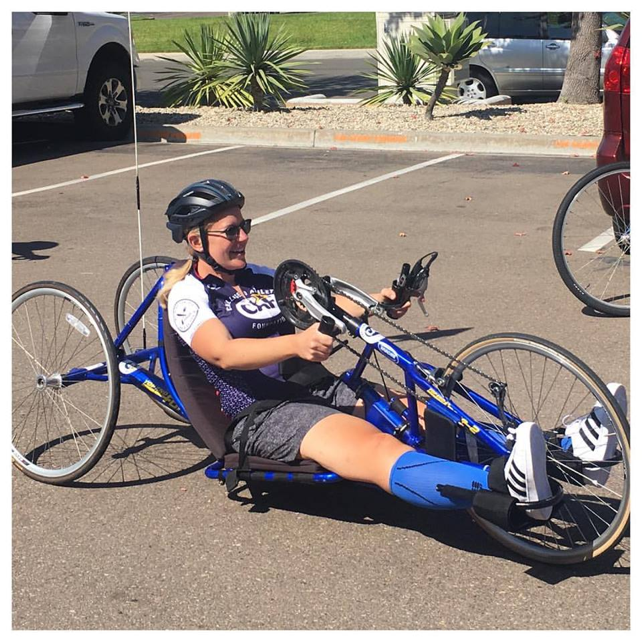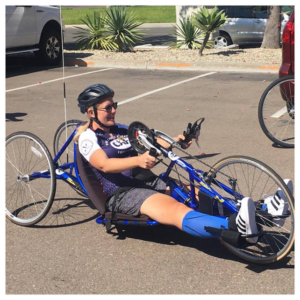 DR. ANNA HACKENBERG //
Paraplegic
Grant: Handcycle
Background:
In April 2017, Anna was walking with friends at Torrey Pines State Beach when a chunk of sea bluff fell on her, breaking her spinal cord and paralyzing her from the chest down.
Anna is currently doing outpatient therapy at Sharp Hospital and was introduced to the Challenged Athletes Foundation where Paralympian and mentor Alana Nichols has taken to guiding Anna on her journey.
Sport Experience:
Anna attended her first cycling clinic at CAF not even half a year post injury.
Anna was granted a lifetime membership to the YMCA where she is already a regular.
---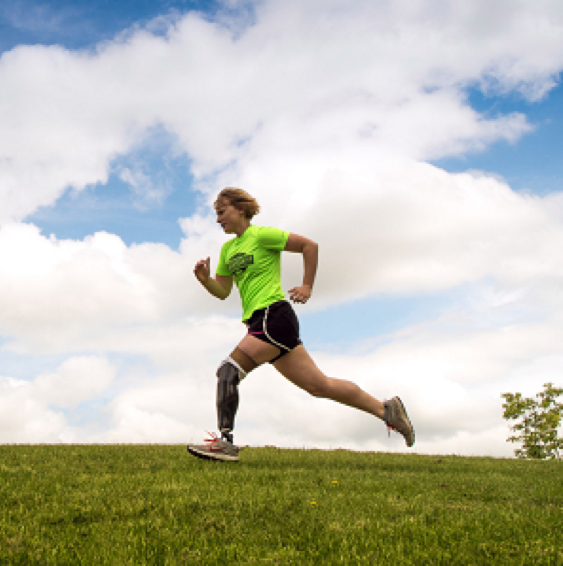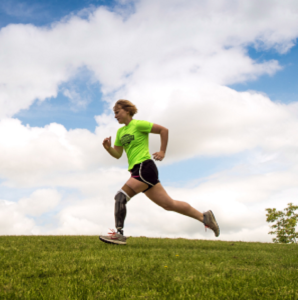 NICOLE VER KUILEN //
Below Knee Amputee
Grant: Össur Running foot
Background:
Nicole discovered at the early age of ten that insurance would not cover any prosthetic needs besides a basic walking leg.
Through a CAF grant, Nicole realized her situation was not unique and that there were many more similar stories of people whose livelihoods were discarded because insurance deemed it unnecessary. The final straw was a New York legislature that passed insisting that amputees shouldn't be provided more than one prosthetic to last their lifetime.
Sport Experience
Despite her lack of proper adaptive equipment, Nicole has participated in various running and triathlon events to the best of her ability.
Nicole is now running, swimming, and cycling from Seattle to San Diego, finishing at SDTC to raise money and awareness to help defend and improve the lives of those with amputations.
---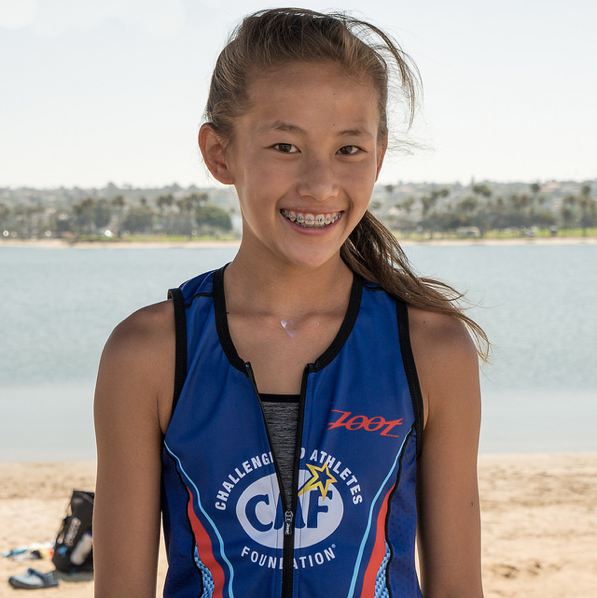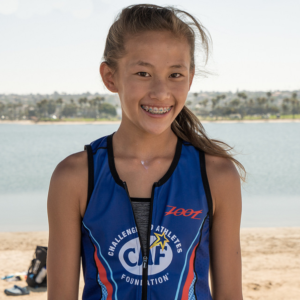 ANNIE CAREY
// Drop Foot
Grant: Triathlon bike
Background:
Catherine "Annie" Carey is 12-years-old and has a congenital club foot which qualifies her to race as a T44 (or below the knee amputee) in track and jump as a F44. She also swims as an Adaptive Athlete as a S10, S9 and S10.
Annie has been participating in Adaptive Sports with the help of CAF for the past five years.
Sport Experience:
Annie has her sights set on winning a Paralympic Gold medal.
This year alone, Annie has participated in the Desert Challenge Games (breaking 9 National Records), the Angel City Games, Jimi Flowers Swim Meet and CANAM's. She was also asked to attend the 2016 Paralympic Trials based on her times, however the request had to be rescinded due to age. Annie is looking forward to a strong future in Adaptive Sports.