SWITCHFOOT BRO-AM – Live It Well
San Diego based, Grammy award winning band SWITCHFOOT helped the Challenged Athletes Foundation (CAF) launch our youth adaptive surf program in a BIG way! The band's name "Switchfoot" appropriately comes from a surfing term. The band loves to surf, and the name reflects that – to switch your feet while surfing means to take a new stance facing the opposite direction. It's about change and movement, a different way of approaching life and music.
CAF launched our youth adaptive surf program in 2016 in a partnership through a grant from the Junior Seau Foundation to create a legacy for the late football Hall of Famer Junior Seau. Junior, from Oceanside, California, who loved surfing second to football. Together, we wanted to share his stoke of surfing with youth challenged athletes who may get the chance to surf for the very first time or develop their skills through CAF's annual clinics and grant support.
We launched this new program at the band's annual BRO-AM event at Encinitas Moonlight Beach that in a non-COVID year attracts 17,000+ people to watch a surf contest with the likes of Cardiff's Rob Machado, Switchfoot band members and elite teams shredding the waves and ends with a free, public concert by the band. CAF youth surfers joined the fun in a special adaptive heat in the middle of the day that was showcased the kids skills and made the beach smile. The highlight of the day right before the start of the concert when the surf contest awards are announced, and the CAF youth team is brought on stage to recognize their accomplishments.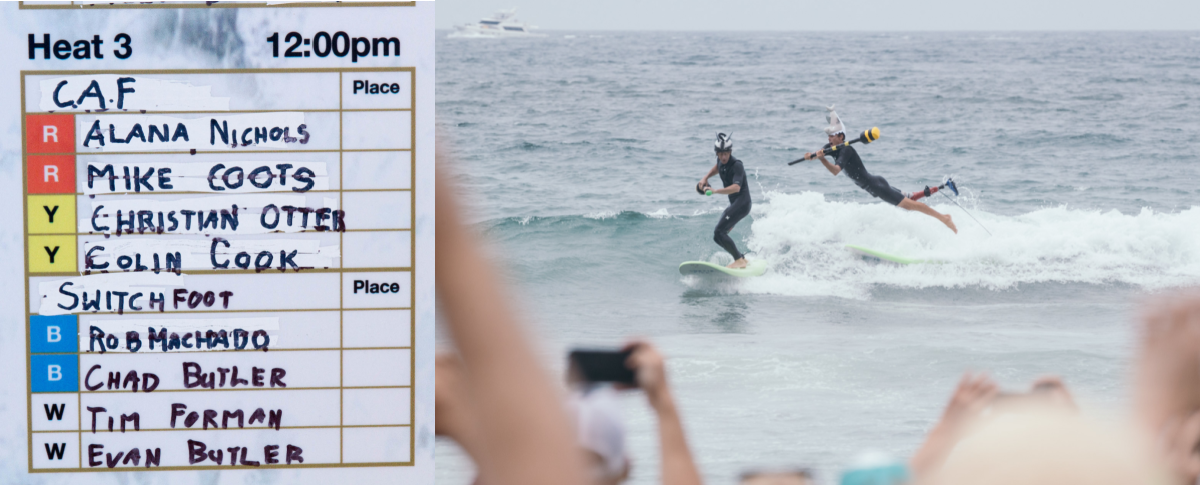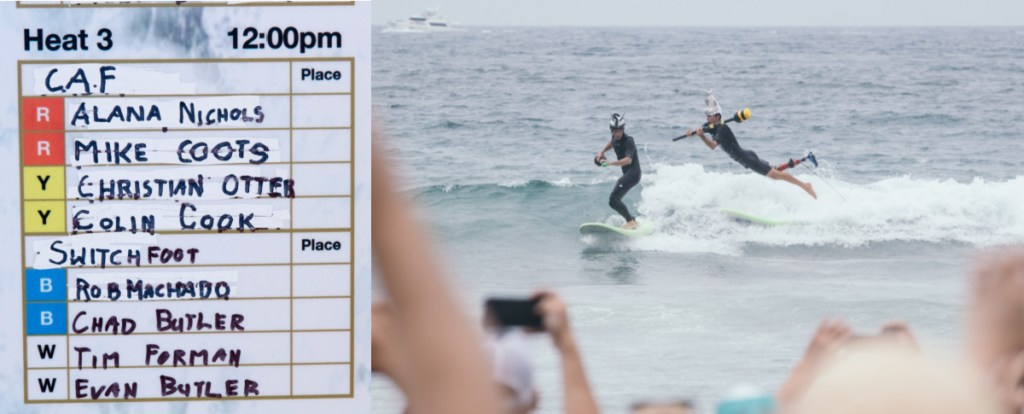 CAF also entered an elite team to compete in the full surf contest and fun surf jesting session to make the whole day inclusive and spotlight CAF's adaptive surfing athletes. On top of all this fun, the BRO-AM raises funds for several local youth charities and CAF has now received $135,000 that goes to fund surf grants for equipment, coaching and competition travel that continues to grow the adaptive surf movement.
While the program continues to flourish and help many, many youth on their surfing journey, the inaugural launch at the BRO-AM reminds us that "Life is short; I wanna live it well", a line from one of Switchfoot's song that will always keep Sam Day -one of the CAF youth participants in our hearts as he passed away from Ewings Sarcoma a month later.
In Loving Memory of Sam Day 2001-2016
Interested in sponsoring a CAF program?