24 Reasons Why SDTC is the #BestDayinTri
To celebrate the upcoming 24th annual Aspen Medical Products San Diego Triathlon Challenge (SDTC) , we're sharing 24 reasons why it's the Best Day in Tri.
1. People of all abilities will put bravery first and try something new; running for the first time, dropping into a bowl at the WCMX clinic, or playing wheelchair tennis.
2. Scout Bassett will be there; the first female T42 to win a global medal for her country at the Track & Field World Championships. Scout serendipitously connected with her "soul sibling", Rui, at SDTC, and discovered they were adopted from the same orphanage in China.
3.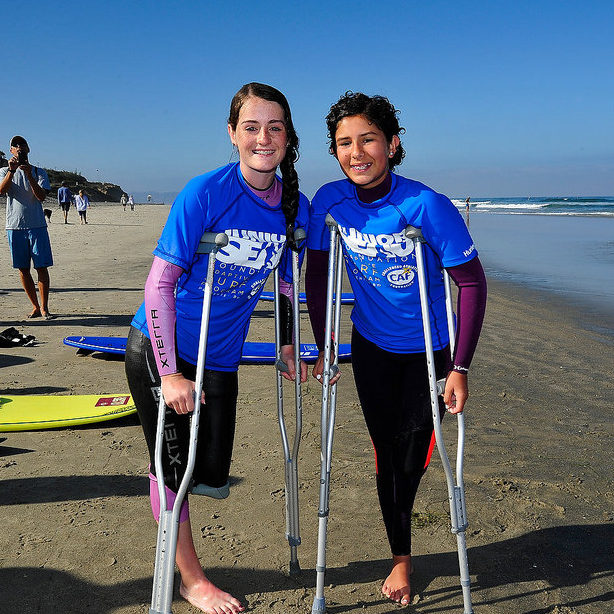 Alex Henry's dad says so. "SDTC was Life Changing. SDTC showed Alex that she has no limits. Alex was 5 days out of chemo when she experienced SDTC. From that day forward,she has never looked back! She never questioned her disability and honestly has never thought she was "less than" compared to other kids.SDTC showed her "Istill can!"SDTC saved her life!"
4. Someone will discover a new path towards an active lifestyle.
5. Endless smiles + stoke
6. Disneyland tickets are awarded to the top fundraisers under 12 years of age. There's nothing better than earning tickets to the happiest place on earth, from the happiest day on earth.
7. Fun photo contest giveaways and the chance to be featured on CAF's social media.
8. Landis Sims will be there; a quadruple amputee baseball player from Indiana who not only threw out the first pitch at Yankee Stadium this summer, but also represented his favorite team at the MLB draft.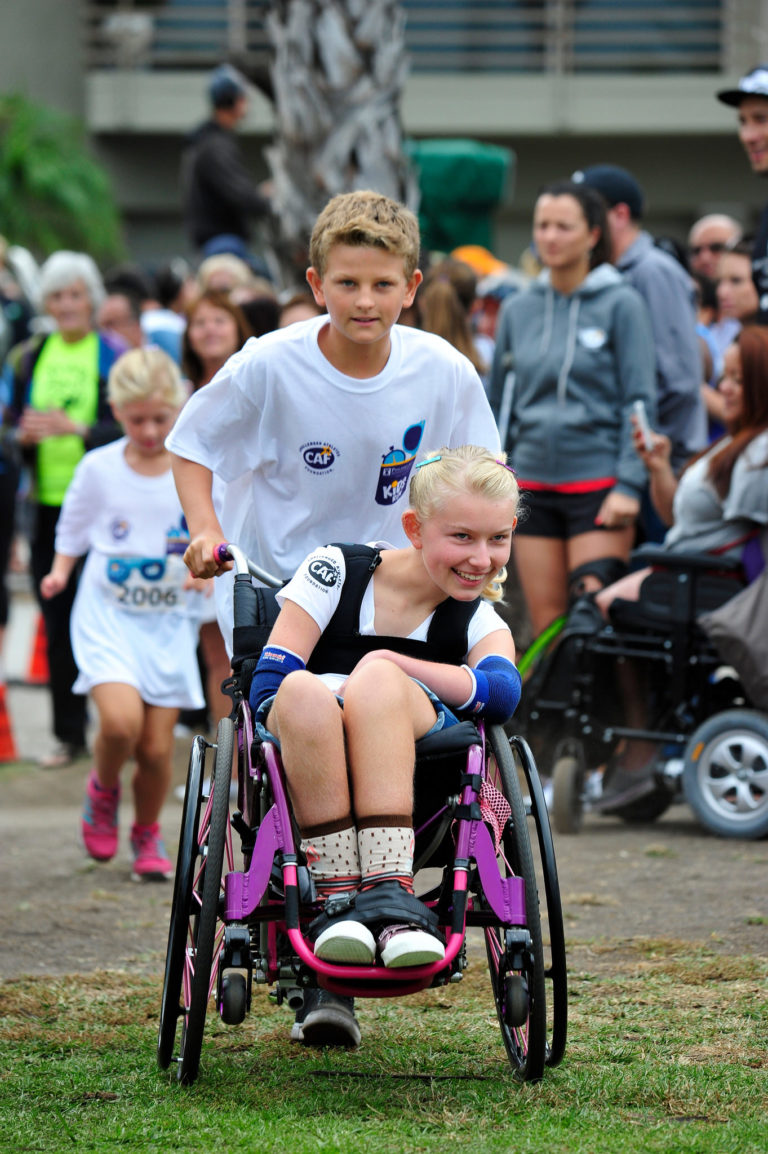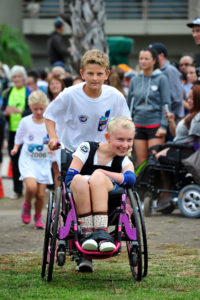 9. For the first time ever, SDTC will be live streaming around the world from La Jolla Cove, including athlete interviews, the can't miss kids run event and more, hosted by the ever entertaining "One-Arm" Willie Stewart and Sarah Reinertsen. Tune in at: CAFLIVE.COM or on Facebook Live.
10. The CAF Store will be packed with all new premium CAF items: bottles, socks, hats, new shirts, cycling jerseys and tri-kits. You can never have enough CAF gear!
11. All new Silent Auction packages are available for bidding, including exclusive Padres opportunities to be part of the Pad Squad for a Day, GM for a Day, and batting practice/field access.
12. Danielle McLaughlin will be riding "Tiki" style at the 4 ½ -hour YMCA of San Diego County Tour de Cove stationary cycling marathon for the 8th year in a row.
13. The chance to compete alongside and connect with pro athletes like basketball legend Bill Walton and Pro Triathletes, Ben Kanute and Michellie Jones.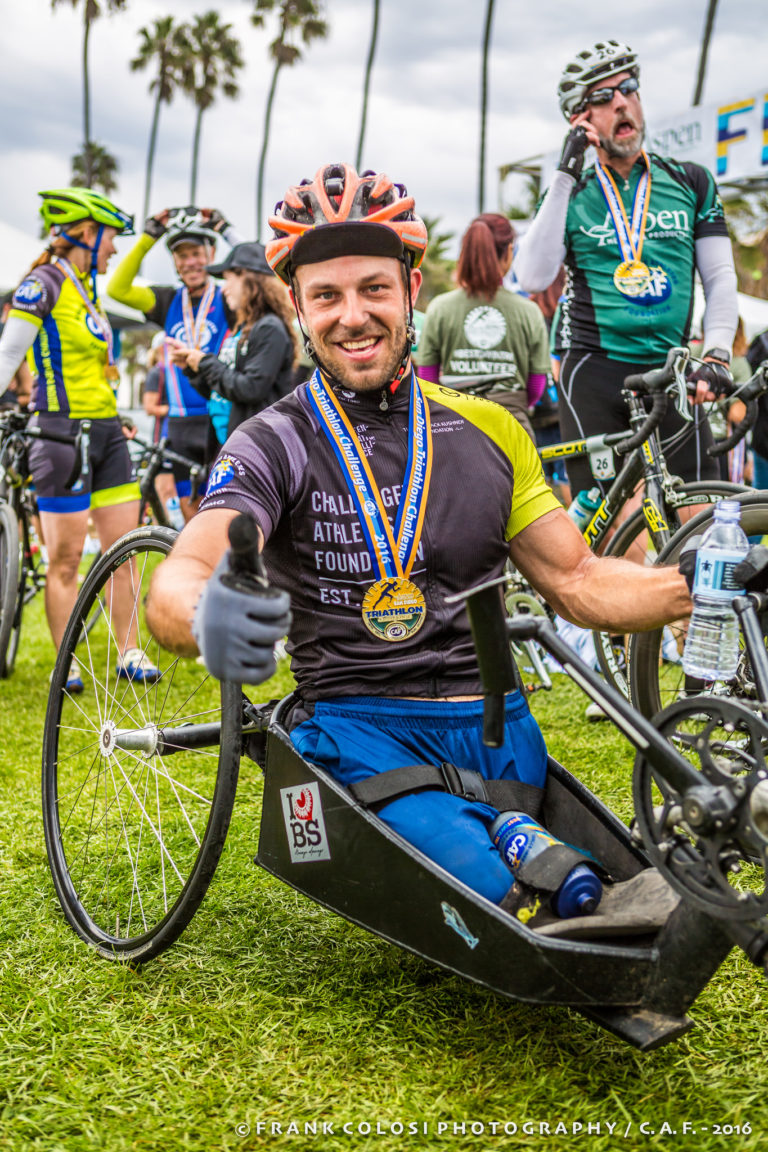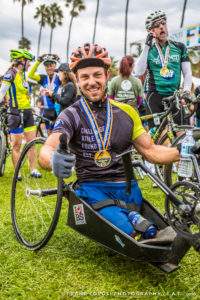 14. Fundraisers, donors, sponsors and challenged athletes all step up to create one of the most inclusive days in sport.
15. The rewards of the day go far beyond the medal (but the medals are pretty cool too).
16. There's something for everyone "" swim, bike, run, walk, cycle, cheer – you can even get your hair cut!
17. It's more than a race. Once you've attended SDTC, it becomes a part of who you are, forever opening your eyes to the healing power of sport.
18. It's the extra motivation you need to take on new challenges.
19. Everyone is connected under the same understanding that anything is possible.
20. Because they stood up.
21. Fundraisers and challenged athletes will be strutting around in custom, quality sports gear from the best swag bag in sport; Nike shirt and shorts, converse sneakers, an XTERRA dry bag and SockGuy socks.
22. An entire weekend that proves to people with physical challenges that they're not alone and are forever a part of the CAF family.
23. Hunter Woodhall will be there; the first amputee to receive a Division 1 Track and Field scholarship.
24. SDTC is CAF's mission in action.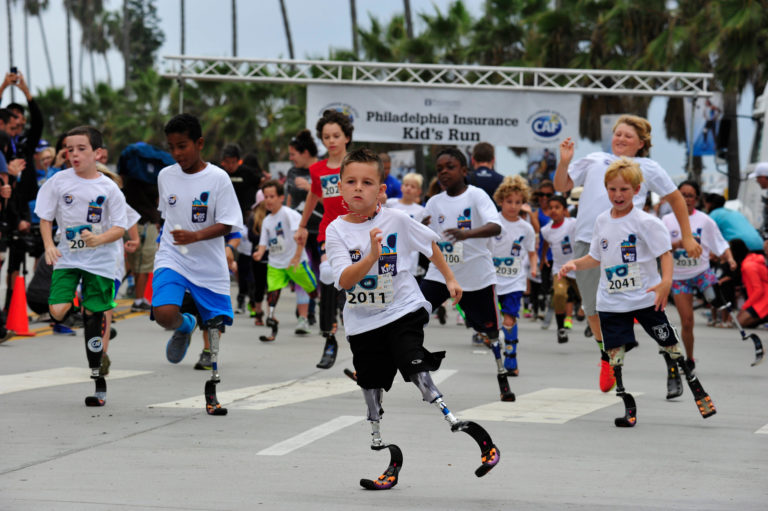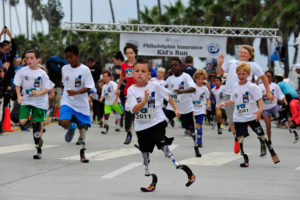 There's still time to get involved as a volunteer or participant.