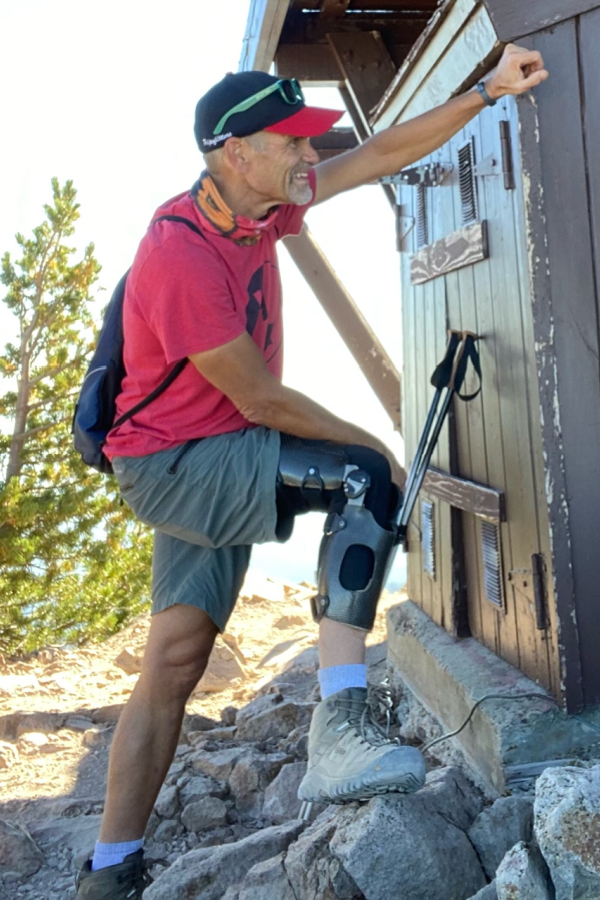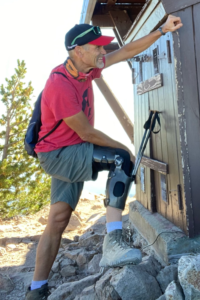 Physical Challenge: Drop foot, loss of muscle control
Sport: Mountain Biking
Hometown: Boise, Idaho
Scott Pederson is a decorated endurance athlete. As a Nordic skier, he's completed 19 American Birkebeiner races and more than 30 ski marathons. Finishing multiple running marathons in under three hours, Scott held the status of USA Triathlon All-American for several years and has completed four full IRONMAN races.
That history took a sharp turn on August 24, 2011, when Scott was hit by a car during a training ride in preparation for IRONMAN Wisconsin. With his helmet lodged in the undercarriage, Scott was dragged over 100 yards and lost consciousness. He awoke to broken facial bones, ribs and a broken neck, a collapsed lung, shattered vertebrae, and extensive skin damage. He was alive, but he wondered what "alive" meant with a spinal cord injury, a drop foot, and weakness and loss of control of his right hamstring and hip flexor.
Although he attempted to ride again, traffic was intimidating, and his forced retirement coupled with the discovery of a vestibular schwannoma were depressing and unforeseen setbacks. Still, he bought a mountain bike in 2018 and his time on the trails proved therapeutic until his pedal caught an edge on a high-speed turn, and he went down, breaking his neck again.
While mending his second broken neck, Scott discovered the Idaho chapter of CAF. Intrigued by the organization, he became a donor and followed their stories online, eventually making the decision to sign up for the CAF Idaho Cycling Club. Through the club, Scott felt a camaraderie with other athletes that he hadn't felt since before his accident. In August 2021, just 10 days short of the 10-year anniversary of his accident, he will attempt the Leadville 100 alongside "One Arm" Willie Stewart.