Boise Para Road National Championships | Day 1 Recap
Embracing its competitive spirit, CAF hosted four national championship events in July 2021: the USA Paralympics Cycling road race, time trials, criterium, and relay national championships. This series of events was the last domestic championship before Tokyo 2021. With all four events held in the same state over a single weekend, elite athletes are able to focus less on travel and more on their performance.

Below is a recap of the Friday's events from CAF's Christy Fritts including the US Paracycling Time Trial National Championships, CAF's Adaptive Cycling Clinic, and a few special surprises after the Time Trial Podium.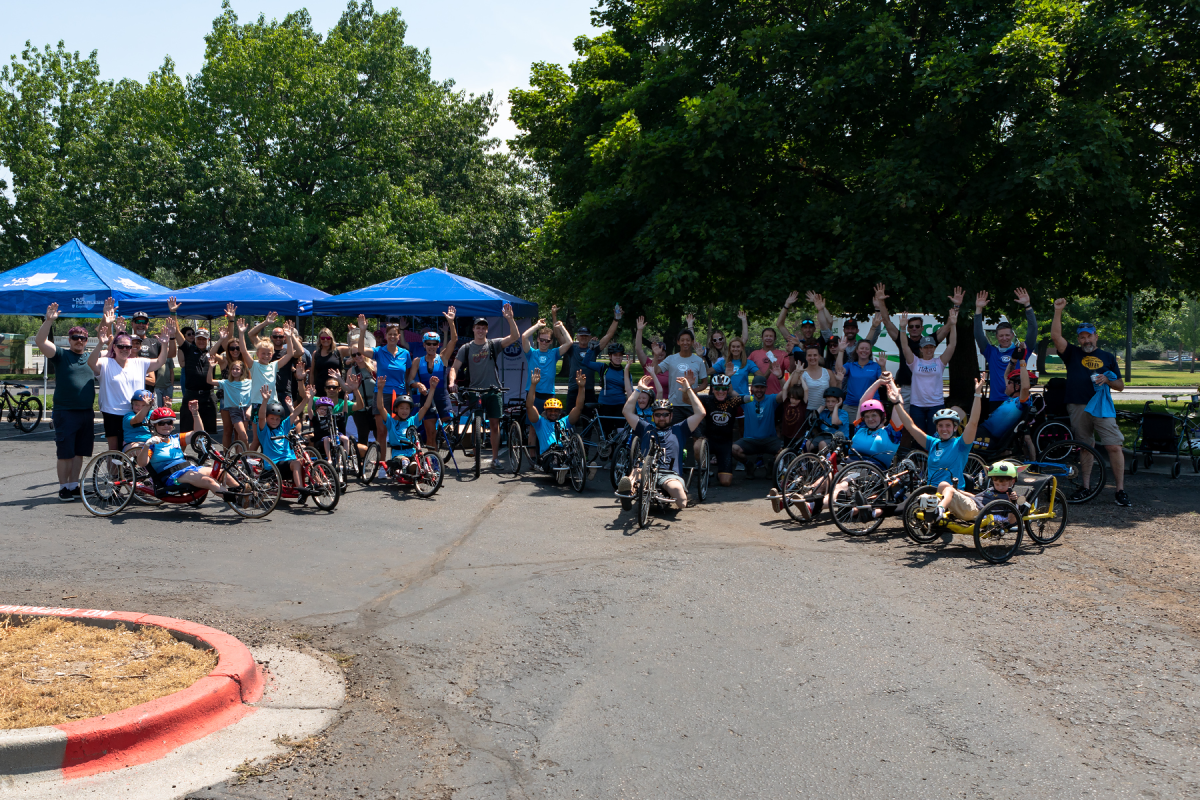 US Paralympics Cycling Time Trial National Championships
The morning started early in Glenns Ferry with the Time Trial National Championship.
By 9am the first racer set off on the 15K race course and each rider went off in one minute intervals. Paralympian & CAF Co-host Muffy Davis joined Frankie Andreru, former professional & Olympic cyclist in the livestream booth.

The dry heat, crosswinds and gusty headwinds made for a brutal race experience for these brave competitors. Team Bridgestone and CAF athlete, Will Groulx came in first in the Mens H2 category with a screaming time of 26:07! What a great way to continue on his road to Tokyo.
Jamie Whitmore and Women's Handcycling Team riders Ellie Kennedy, Lera Doederlein, Ryen Reed, and Alicia Dana all took 1st in their respective categories. Local Idaho newspaper and broadcast covered the event with interviews at the finish line. Way to go Team CAF!

"The CAF Women's Adaptive Team performed well with great improvements. The goal for today's TT two-fold: the novice athletes gathered more experience and learned how to race while, the others gained more racing experience. Alicia Dana is heading to the Paralympics so she was able to gauge her fitness level and make changes to her training or equipment." – Carlos Moleda
CAF Idaho Announces New Headquarters
While the time trial race was in effect, CAF board members biked several miles down the greenbelt to see the new site for the upcoming Idaho Outdoor Fieldhouse.
Haven't heard about this amazing headquarters for CAF Idaho and Mission43? The campus will be a one-of-a-kind experience in Idaho, bringing together post 9/11 military and their spouses with adaptive athlete members of both organizations to support member programs.
Stay in the loop about the Idaho Outdoor Fieldhouse. Sign up for updates here.
CAF Adaptive Cycling Clinic presented by Regence BlueShield
By noon, the adaptive cycling clinic had kicked off with over 15 athletes, and over half were trying adaptive cycling equipment for the first time.
Regence BlueShield sponsored the clinic. CAF coaches were Willie Stewart, Wilson Dippo, Mike Jennings, Becki Walters, Antonio Gonzales and Jason Daley from St. Lukes Sports Medicine.
Some athletes came as far as Rexburg, Idaho and all were excited to be part of the moment. Young Ashley Parker shouted "I like to go fassst!" Six-year old Finn was the youngest in attendance and there were smiles everywhere today!
Awards, Private Event & Surprise Grants
After the podium awards on Friday night, we made our way to another engaging CAF private event. Bob Babbitt introduced two very special athletes on stage.
Seven year old Vivian Elison was born with Spina Bifida and fell in love with handcycles when she attended a paratriathlon clinic last year. Her mother is a former BMX racer and she wants to race bikes just like her mom did.
Abbas Mamoudou was born in a village in Central African Republic. When he was only 10, rebels attacked and he was shot in the back while with his family in an outdoor market. His spinal cord was severed and he lost the use of his legs.
He loved all sports, especially soccer. Abbas and his family fled and after 8 challenging years he was finally accepted into the US as a refugee in March 2021. In the 3 short months he's been in Boise, Abbas has learned to handcycle and has been riding with other CAF athletes on the road and trails.
Both Vivian and Abbas were surprised with handcycles and the room erupted with heart! Vivian said she can't wait to race, and Abbas said he is thrilled to train more and start to get serious about racing someday!