CAF Community Challenge – Week 6
Welcome to the 6th week of the CAF Community Challenge presented by Vega. We have over 652 registered participants and 100 teams have been formed. Together, we've raised $558,133 of which $122,525 has been raised by the 208 challenged athletes.
As we approach the halfway mark of our challenge, 5th grader and Team CAF athlete Chase Merriweather and his dad, Chad, take us through the highlights of the past two weeks in our 3rd Community Digest. Chase is one of the strongest kids you'll meet! He lost both his arms & legs due to a traumatic illness in 2013 but hasn't let it slow him down. Learn more about what he's up to by clicking that play button below.

CAF has moved over 72,000 miles. Amazing job to all and especially our top performers in each category.
DISTANCE: Brandon Lyons 1,371.04 miles
ELEVATION: Steve Peace 78,720 feet
CONSISTENCY: Dr. Bryon Solberg 97 activities
DEDICATION: Barry Vince 4 days, 15 hours 52 mins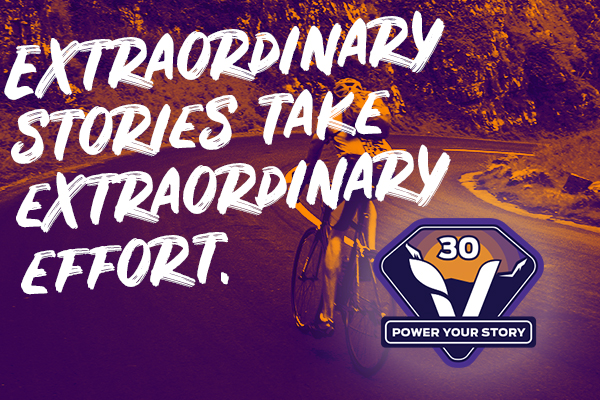 There is still time! This Vega Strava challenge kicks off on Monday, September 14th, and runs through September 27th.
Join the challenge in the Strava app and complete 30 km/18.6 miles of activity of your choice. You can run, cycle, swim, roll, or walk at your pace, on your own terms and push for your personal best! Join the Vega Strava club to get more details on the challenge and don't forget to invite your friends to join in on the fun!.
Need help sharing why it's important to support CAF now? Share how CAF's mission is tied to the current state of the world and why we need their support to make a difference.
Now, more than ever CAF needs you to help us share the increased need of our challenged athlete community due to the current state of the world and how it has affecting the lives of the community we serve.
CAF is working harder than ever to keep the dreams alive and sustain the level of support that we have provided to thousands of people with physical disabilities in our local communities and globally, year after year. CAF's mission is intricately tied to the challenges of our time – a global health pandemic, a devastating financial crisis, and ongoing social injustices as they create even greater barriers for the community we serve. To change this reality, it will take all of us.
Many people with physical disabilities are immunocompromised and at risk of serious health complications, requiring them to be under extreme quarantine through the COVID-19 pandemic. Challenged athletes are in immediate need of resources to pivot their active lifestyle routines and maintain social connections.
71% Challenged athletes are now experiencing a decrease in physical activity.

65% Challenged athletes are now feeling more socially isolated.
CAF needs your support to meet the urgent needs of our community. Login to your participant center here and craft your email or share with your personal fundraising link on social or share on your Facebook fundraiser.
As we continue on to the second half of the challenge, don't forget to share your progress with friends and family on your social channels! Not only will you help motivate others and spread the word about CAF and the challenge, you'll also be entered to win fun prizes along the way!
This next week, as we head into Week 6, everyone who shares their progress by posting a photo on social media, tags us, and uses the hashtag #CAFCommunityChallenge will be entered to win a Vega Fuel Pack from presenting sponsor, Vega! And that's not all you can win… When you join the Vega Power Your Story Challenge on Strava, you have the chance to unlock a special Vega reward and digital badge for your trophy case in the Strava app! You can read more about the challenge here.
Week 5 winners from this past week will be notified by Monday if they've won a gift pack from our official skincare sponsor, VitalFitSr. You can read more about VitalFit below!
We are so excited to ship the CAF Nike shirt and CAF face mask to the 333 people who have reached the $100 level! Amazing job to the 136 people who have already reached $500 and earned their beloved CAF swag bag filled with a CAF hoodie, CAF Nike shorts, a CAF Community Challenge t-shirt, CAF Sock Guy socks, Vega Nutrition product and more.
Thank you to the 75 people who have reached $1000 and earned the CAF Nike Jacket! Way to go. Keep pushing and reach the next level to earn even more swag and the pride of knowing you truly made a difference!
We are so proud of the 206 challenged athletes who have raised over $118K collectively… Thank you for paying it forward!

CONGRATULATIONS to our VIP GOLD TEAM as of 9/10/2020
Tommy + Beth Knapp
Dick Lansing + Carleen Kreider
Bob Babbitt
Tim + Tina Weidenkeller
Elijah Taylor
Douglas Kincart
Kelly Ray
Danny Gabriel
Parker Olenick
Nancy Reynolds
Craig Blackwood
Tom Atwell
Melinda Johnson
Cat Ellis
Mike Mogul
Tom Smith
Dean Roeper
Barry Baker
Olivia Stone
Richard Wallace
Virginia Tinley

VitalFitSR is the Official Skin Care Sponsor of the CAF Community Challenge. The VitalFitSR skin care system is first ever preventative skin care designed for athletes of all abilities, including those with limb loss and at risk skin. Read the blog to learn more and check out the Virtual Goodie Bag for an amazing offer.