Breezy Finds Her Community at CAF Community Weekend
Being part of an inclusive event can change a person's life. CAF athlete Breezy was able to find her community with the help of CAF and now has a group of lifelong friends who have similar experiences to her own. Read on to learn more about Breezy's story.
Breezy always had a strong support network around her as she went through cancer treatment at 9 years old. Inspired by CAF ambassador Sarah Reinertsen, Breezy made the brave decision to amputate her leg for her best chance at survival.
As Breezy got back into life after cancer, she felt like she couldn't connect with anyone around her. Being a pre-teenager was already hard enough, but she faced an even greater challenge returning to school and life now an amputee. Breezy identified herself as an athlete and a soccer player and now she had to re-learn to walk and eventually to run.
Transforming lives through sport
Breezy came to CAF's San Diego Triathlon and, for the first time since her amputation she not only regained her athletic spirit, she also gained an amazing group of friends close to her age who had all had similar experiences.
Each year coming to the CAF Community Weekend not only means Breezy gets to attend clinics to improve her swimming and running – and participating in the triathlon with her dad – it also means she gets to see her friends who have become family.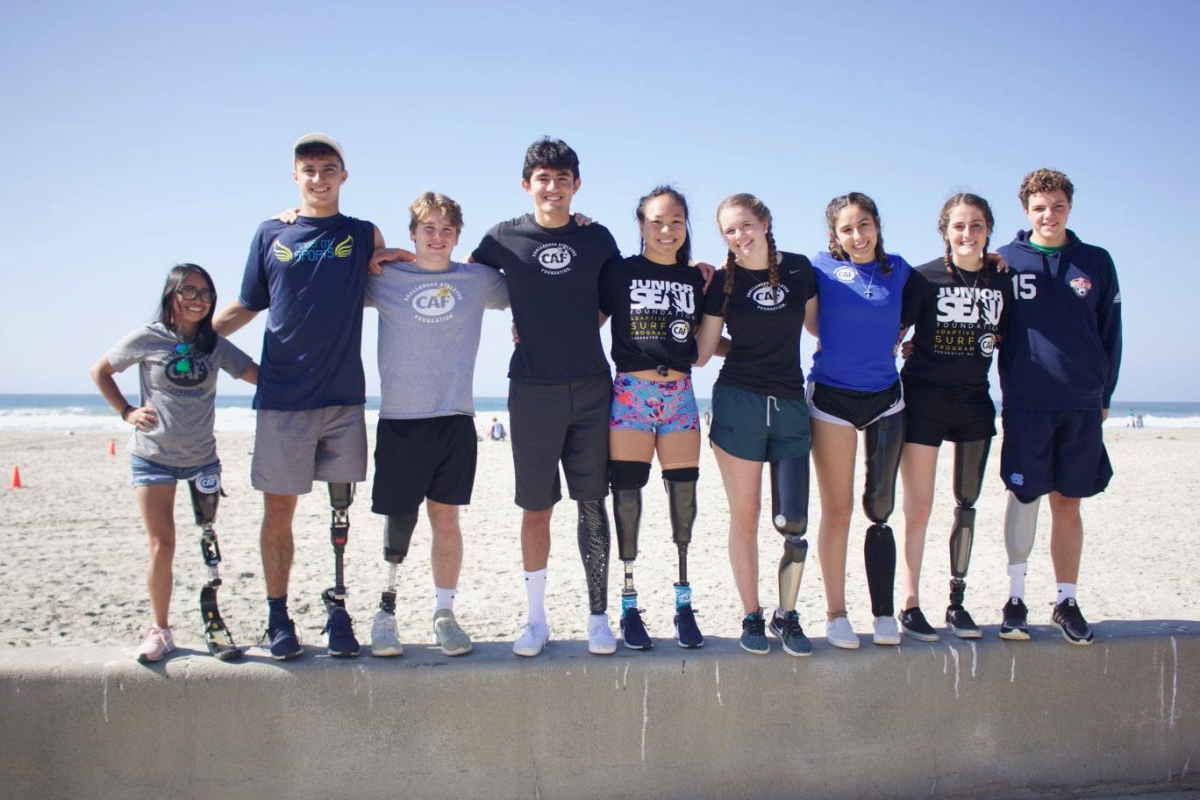 These kids who have grown up together and formed a special bond are now the mentors and the role models for our next generation of challenged athlete kids, just as Sarah was for Breezy.
Breezy is now an accomplished triathlete who completed her first IRONMAN 70.3 this past year with her father and is training for a full IRONMAN with him this fall. She is also an amazing vocalist and an inspiration to so many, and it is with many thanks to the CAF Community, her mentors like Sarah, her family and her "siblings" that she met through CAF.
Join Us at the 2021 CAF Community Weekend In October!
Experience the magic that unfolds at the CAF Community Weekend. Breezy found her community. Come find yours.

For questions about our CAF Community Weekend or San Diego Triathlon, please contact Jen Rose at [email protected].
Learn more about Breezy and the impact CAF has had on her life in her Challenged Athletes Live interview with CAF co-founder Bob Babbitt.