Challenged Athletes Live Interview with James Sa
Don't forget to tune in to our interview with James Sa in the next episode of Challenged Athletes Live Q&A with Bob Babbit.
Ask James questions, hear his story, and find out how he's powering through right now.
This Too Shall Pass
But What If It Doesn't?
A letter of encouragement to adaptive athletes and the CAF family from James Sa.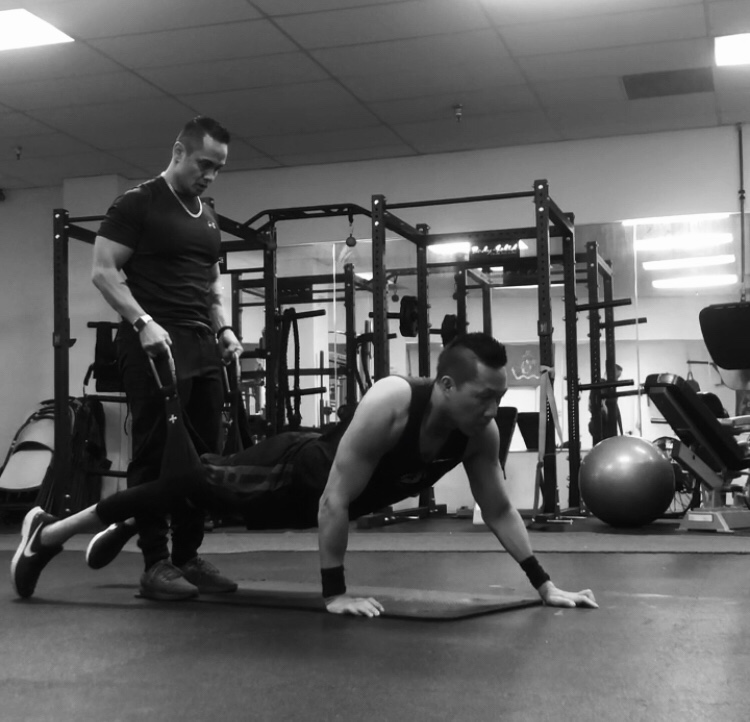 Objectively, I appreciate the phrase for the comfort and hope it inspires. In reality, we as adaptive athletes are intimate with a blunt truth: some things pass with permanent consequences.
Whether you have lost a limb or require a wheelchair, we all are familiar with the trials of achieving normalcy when we are no longer normal. The heart of CAF's mission is to uplift and support this journey and create storytellers who eagerly share messages of triumph and courage in the face of adversity.
In the face of the COVID-19 pandemic, the world must now relate to the common fear of not only surviving this tragedy but surviving the aftermath. Regardless of personal view, there is a very authentic chaos breeding politically and economically, never mind the grave threat to human health. Many of us bear the burden of increased vulnerability; the scars from five chest tube surgeries, seven lung collapses, and a tracheotomy has been etched deep into my body.
As we ponder the outcome of this time, I encourage you to think of your own stories: be it a life-changing accident or the realization that a congenital condition will dictate differences in your approach to life. I want to remind you that at some point, you made the choice to conquer a non-variable condition and chose to ask, "now what?" instead of "why me?".
That choice became your flag–the flag we all march under.
Of course, there is heartbreak. Some of you were preparing for Tokyo or eagerly awaiting to represent your country in 2021. Some of you were gearing up for National tournaments and meets. Hell, some of you were receiving your first opportunity to run again or your first opportunity to look yourself in the mirror and feel no fear at the person looking back at you.
In the face of these fears and heartbreaks, ask yourself again, "now what?".
Athletes across the world are setting up makeshift home gyms and revisiting the guts required to do hundreds of pushups and situps. Abandoned alleys and driveways serve as reminders that if you make enough turns, the distance and mileage add up. As adaptive athletes who will always look different to the common eye, the only thing we live to fear should be losing our will to triumph.
Be fearless in your pursuit to continue your story. In those moments when you cannot be fearless, be courageous: make the choice to confront your fears.
As fear runs rampant, I encourage you to be leaders. Lead by example through the trials you have overcome to empower your community. It won't be easy, but when was the last time anything was easy? The stories we tell and the triumphs we achieve ultimately create something far greater than ourselves.
Legacy.
There are children now who never have to worry about sitting out while their peers are on the playground. There are young men and women competing in sanctioned high school sports with dreams of collegiate scholarships and Paralympic opportunities. There are fathers and mothers in wheelchairs raising families filled with love and hope.
Forty years ago, my predecessors were just aimlessly playing catch on an abandoned basketball court. How incredible the ripples are when we choose courage.
Remember, none of us made it to this point alone. Whether it be family, friends, or the support of CAF, we are privileged to have stories worth their merit from a community that believed we could become more. We now have an opportunity to repay that kindness through whom they've helped us become.
So, choose to be courageous and ask yourself, "Now what?".
---
More articles from James
Don't forget to tune in to our interview with James Sa in the next episode of Challenged Athletes Live Q&A with Bob Babbit! Ask James questions, hear his story, and find out how he's powering through right now.