Boise Para Road National Championships | Day 3 Recap
Embracing its competitive spirit, CAF hosted four national championship events in July 2021: the USA Paralympics Cycling road race, time trials, criterium, and relay national championships. This series of events was the last domestic championship before Tokyo 2021. With all four events held in the same state over a single weekend, elite athletes are able to focus less on travel and more on their performance.

Below is a recap of Saturday's events from CAF's Christy Fritts including the U.S. Paralympics Cycling Crit National Championship at the Boise Twilight Criterium, CAF + Mission43's Kids Ride, and the US Paracycling National Relay. Read Friday's recap here and Saturday's recap here.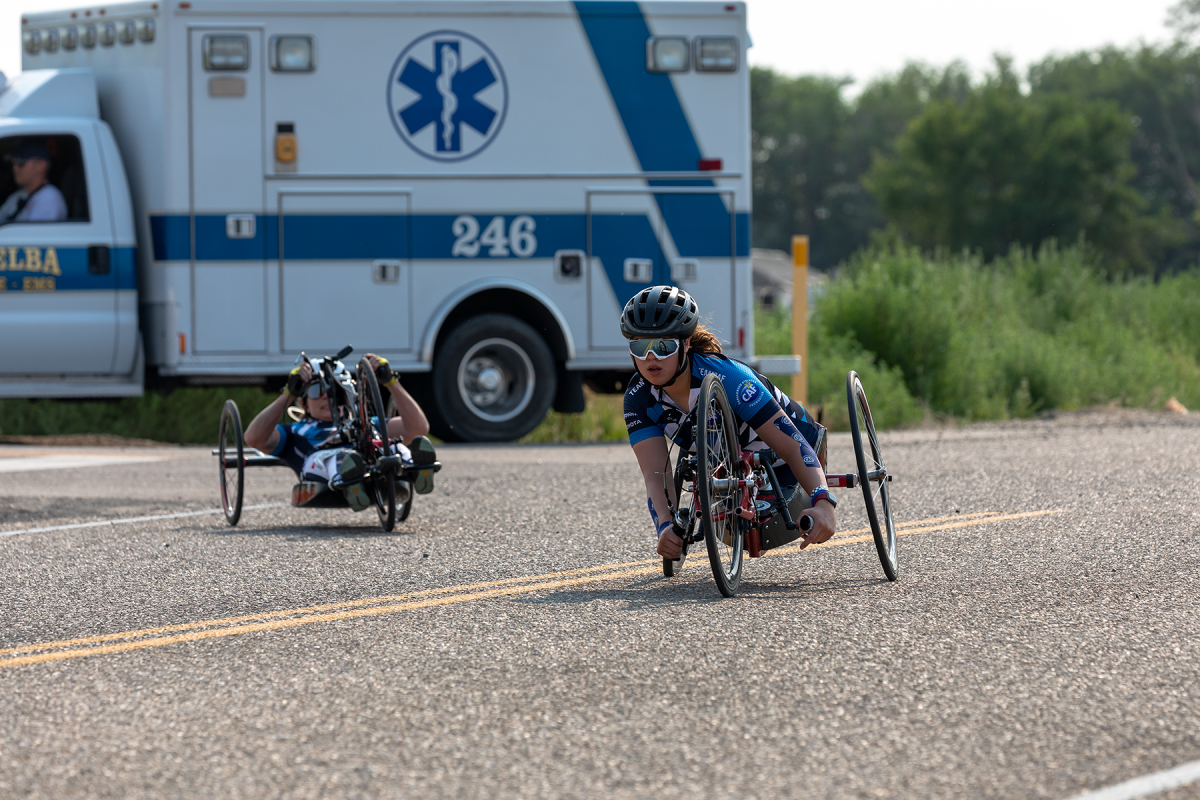 US Paralympics Cycling Road Race National Championship
The US Paralympics Cycling Road Race National Championship was an hour outside of Boise, in Melba. The road race was a 42K course consisting of multiple loops and a grueling 10% grade over the last ½ mile before the crossing the finish-line .
National Championship races are supposed to test athletes… and this race did exactly that. Temperatures sat around 100 and the athletes persevered by showing their strength, determination, and courage throughout the day.
The Mission43 volunteers brought such great support and there were so many veterans competing at such a high level. In fact, Ellie Kennedy and Dennis Connors won the trike division.

Livestream commentator Frankie Andreu did an amazing job learning about the athletes while Willie Stewart co-hosted and shared more about the CAF mission. Featured livestream guests were Carlos Moleda, Craig Cornwall, Dennis Connors and CJ Howard.
The Crit and Road Race National Championships Awards Ceremony
The awards ceremony for the National Championship Crit and Road Race was held in the middle of the Boise Zoo alongside monkeys, jaguars and tropical birds. It was a perfect venue for athletes and their families to celebrate personal wins, new friends and remarkable stories. It was a day to remember!
"I had a blast at the US Paracycling Nats in Boise! CAF made it a top-notch event. It reminded me of my pro days on the XTERRA circuit. I'm looking forward to the possibility of more events like this!" – Jamie Whitmore, 2021 TT, Crit and Road National Champion