Everyone should get the chance to feel nerves at a starting line, the pride of victory, meeting friends at the skate park, watching a child compete, riding the longest wave, or the rush of cold air down the slopes this holiday season. These invigorating aspects of the sport are the foundation of confidence, community, inclusion, and empowerment.

Unfortunately, for many, living an active lifestyle is out of reach due to the expensive costs of adaptive sports equipment and prosthetics.
Costs of Equipment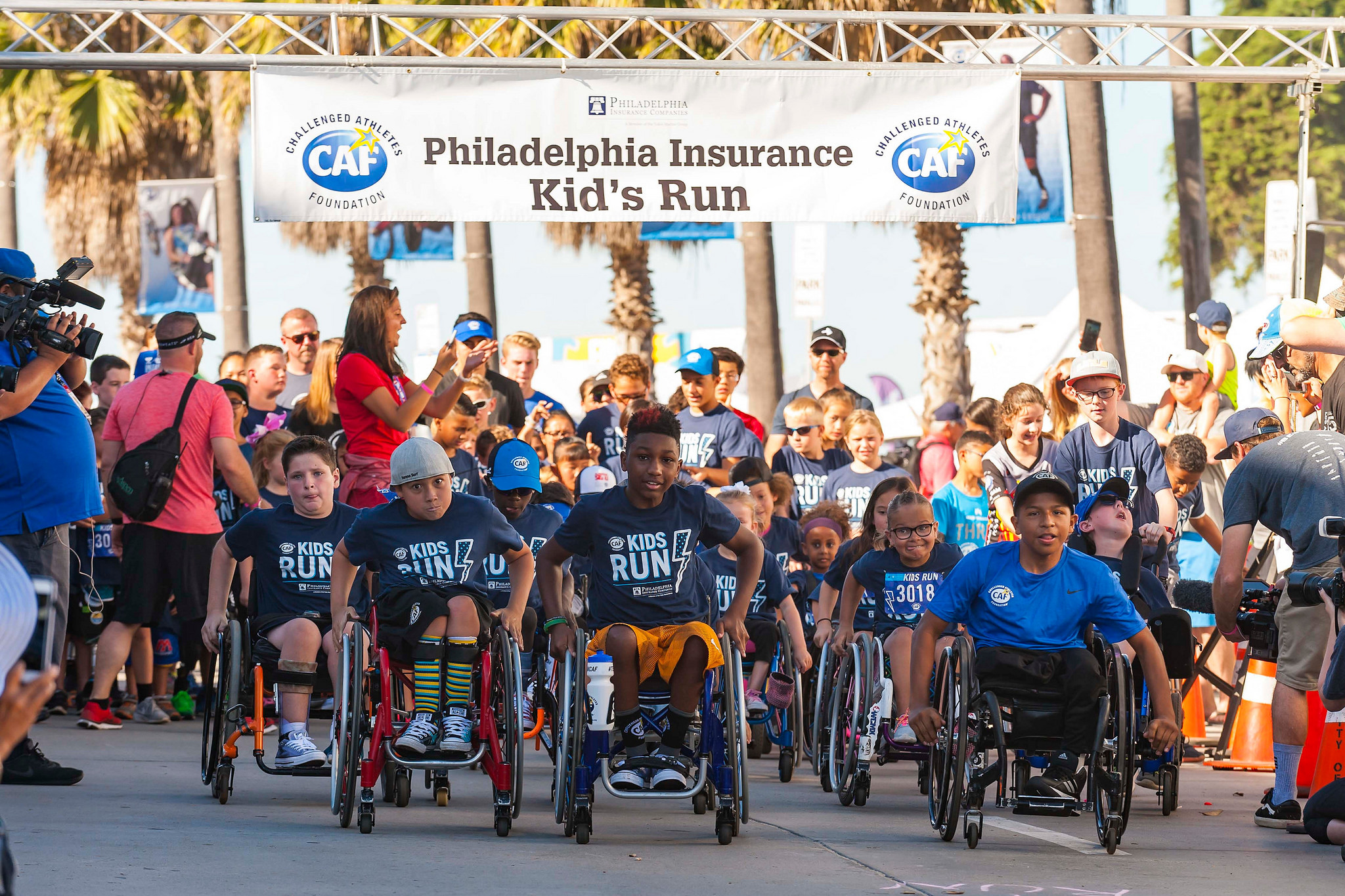 We often get asked by supporters, "What does adaptive equipment cost? How much are travel and competition grants?" Below are just examples of some of the costs our athletes face to get access to sports and an active lifestyle.
$50 Grants a WCMX athlete a 1-month kids skate park membership
$100 Covers the entry fee for a wheelchair racer's first marathon of the season
$250 Provides 2 months of specialized adaptive Crossfit coaching
$1,000 Sends wounded veteran to Warrior Games
$2,500 Travel grant for child + parent to come to CAF 3-day Adaptive Kids Surf Camp
$10,000 Equipment and travel expenses for a Winter Paralympian to compete in PyeongChang, South Korea at the 2018 Paralympics.
$15,000 Running foot for an amputee child
Why your help is important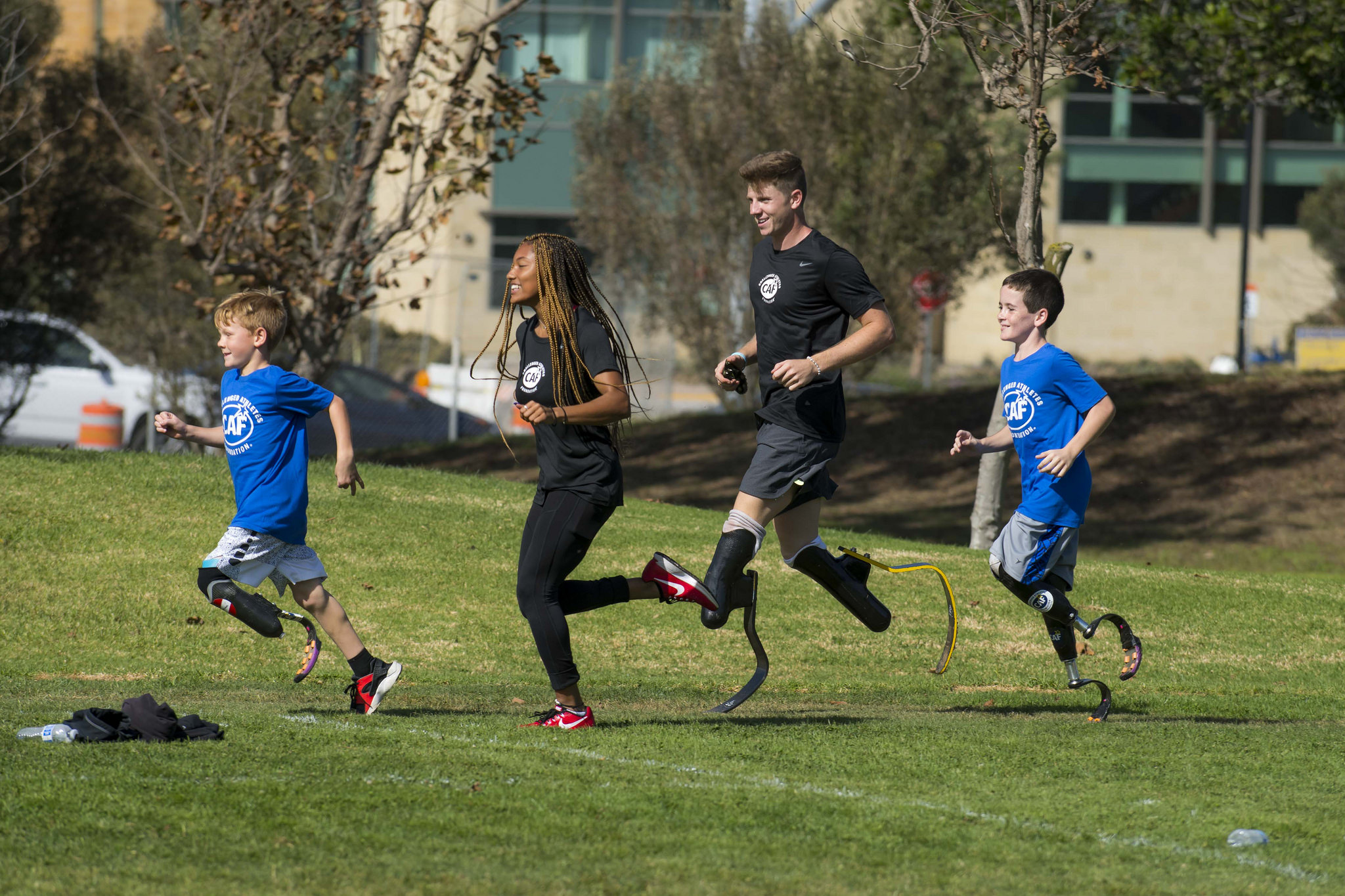 50%

of all adults with a disability get no aerobic physical activity.
Obesity rates for children with a disability are

38% higher

than for children without.
Physical activity is

4X lower

for children and youth with a disability than their peers without.
Employment rate for a person in a wheelchair is

18%

compared to 95.4% national employment rate.
Sources:http://committoinclusion.org/, https://www.cdc.gov/ncbddd/disabilityandhealth/disability-inclusion.html, http://www.rehabpub.com/2015/08/playing-adaptive-sports-just-physical-fitness-benefits/
Where your donation goes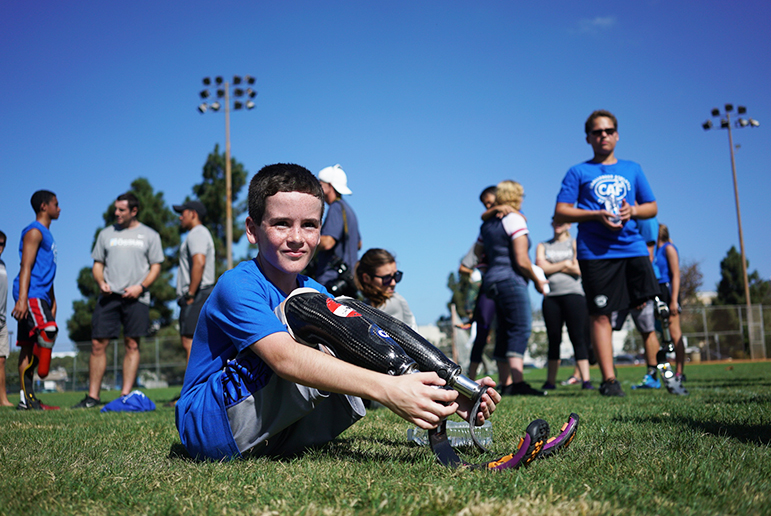 Grants
In 2019, CAF funded 3,206 individual grants totaling

$4.8M across 103 different sports

and activities, 50 states and 42 countries
40% of grants are distributed to households under $20K. 65% of grants are distributed to households between $20K- $50K
29% of grants globally funded are for youth athletes

under 18. We strive to reach challenged athletes at a young age to ensure they have access to a full, active life. We have also launched a pilot program with Nike called the Athletes Path Program to help develop youth athletes on their individual athletic journey.

In an Olympic/Paralympic year, CAF will have supported

40%-50% of Team USA Athletes

on their athletic journey.

Camps and Clinics

Every October CAF hosts our flagship event, the Aspen Medical Products San Diego Triathlon Challenge. In 2017, we brought together 200 challenged athletes including 50 youth athletes and their families plus 600 able-bodied athletes to celebrate sport and competition in an inclusive environment.

Mentorship & Community

We create opportunities for community and mentorship so that people with physical challenges can learn from those that have gone before them, and also be inspired to set new athletic goals.

Causes we impact

Cancer


In 2017, CAF supported in 71 athletes with a physical disability related to cancer (16 of them were first time grantees) with over $122,000 in support. Check out this video of CAF ambassador and cancer survivor, Breezy Bochenek.

Elite Athletes/Paralympic Movement


CAF is helping lead the Paralympic movement by financially supporting elite athletes to reach their goals and by hosting youth and adult paratriathlon camps to encourage triathletes of all levels. Team USA, CAF supported Paratriathletes Hailey Danisewicz, Allysa Seely and Melissa Stockwell sweeped the podium at the 2016 Paralympic games with incredible performances. These women serve as role models to the next generation of young challenged athletes, while also showing the world what is possible.

Visual Impairment


15% of CAF athletes supported in 2017 were visually impaired, one of those grantees being Scott Leason, who recently completed the 620-mile ride down the coast of California on CAF is Million Dollar Challenge. Scott has proved over and over again that you do not need sight to have a vision.

Military

CAF's Operation Rebound® program has distributed nearly 1,100 grants since 2004, totaling $3.5 million, and has supported over 2,500 sports clinics. A prosthetic leg helped Captain Marlene Krpata lose the 130 pounds she had gained after losing her leg in a mortar blast in Iraq.

Spinal Cord Injuries


Lance Weir is one of many people with a spinal cord injury who have turned to CAF and sports to help them recover and gain back their independence. Here is Lance's powerful story.

Limb Loss


People who were born missing limbs or lost their limb/s through a traumatic accident have found a community of support through CAF's grants, events and running and mobility clinics. 7-year-old Chase Merriweather lost all of his limbs from a life-threatening flu virus and with the help of CAF, is active and focusing on just being a kid.